Ewals renews 3,550 vehicles tyre deal with Goodyear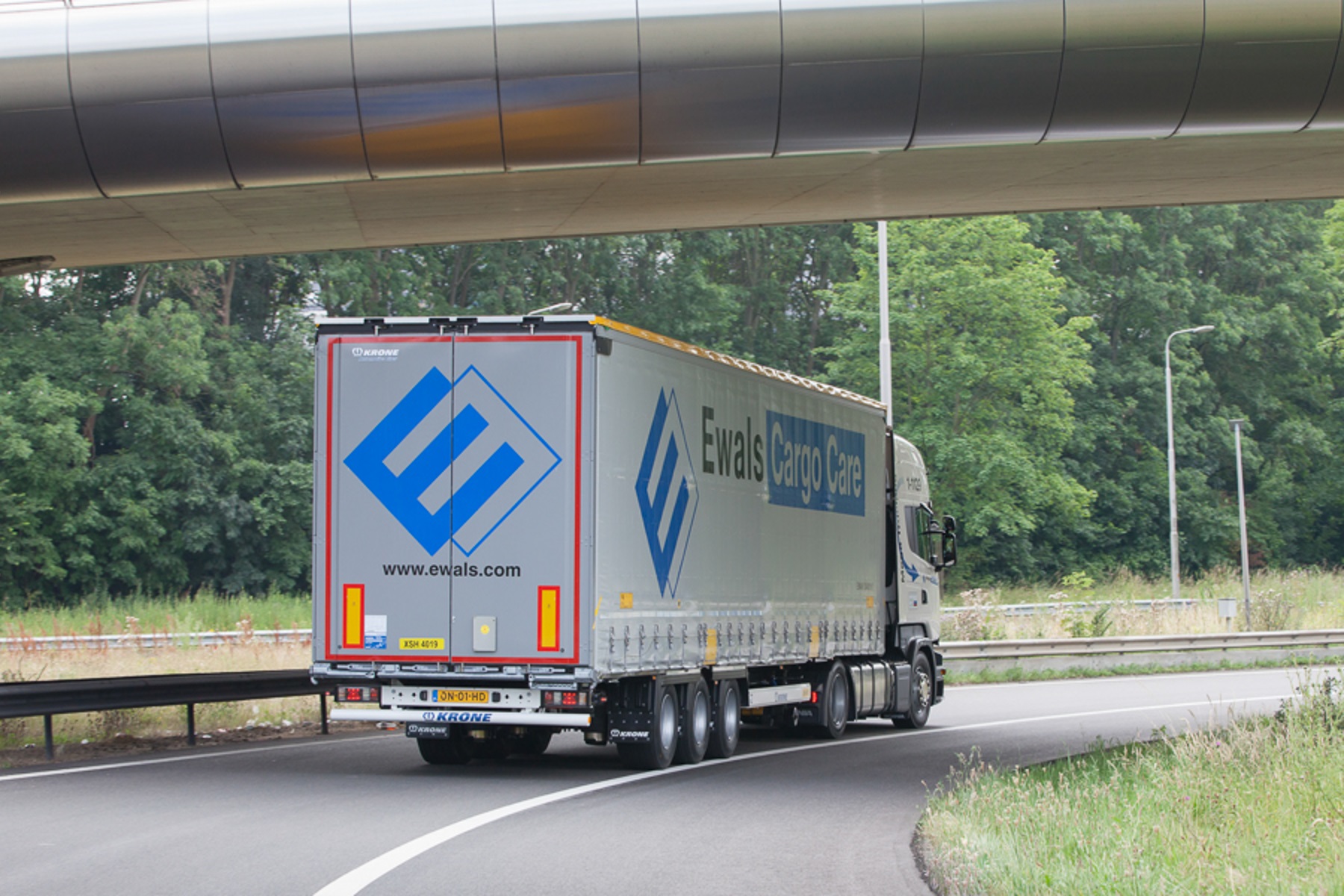 Goodyear has renewed its tyre supply agreement with logistics service provider Ewals Cargo Care, extending a relationship that is more than 20 years old. The pan-European contract covers the supply of tyres for up to 3,000 trailers and 550 tractors as well as a full range of truck tyre support services under the Goodyear FleetFirst banner.
"A total EU truck tyre service package linked to a web-based monitoring program exactly meets our needs. As a result, we are continuing a relationship with Goodyear that has lasted more than 20 years," said Bart Van Rens, manager Ewals Fleetcontrol.
"Our cooperation with Goodyear is quite dynamic. In the past we have worked together on the development of the 435/50R19.5 tyre and more recently the introduction of the version with a built-in RFID chip. We are convinced that the RFID concept contributes to better monitoring of our tyres and, as a logical consequence, will reduce costs. Another great step forward in our fleet monitoring is the newly-created Goodyear 'eJob' recording facility. This allows us to get instant information about any work being carried out; as the provider enters the relevant data via a PDA directly the job has been done, anywhere in Europe. We feel very comfortable that the extension of our contract will result in the fruitful continuation of our partnership and collaboration."
The majority of Ewals' trailers are 100m3 mega trailers. For these, Goodyear supplies the high mileage KMAX T RFID 435/50R19.5 trailer tyres, which have microchips built in. This is an important aspect of Ewals' tyre management as the microchips uniquely interface with FleetOnlineSolutions, Goodyear's internet-based tyre management program. The benefits this provides include reduced downtime, improved tyre management and greater security. The contract also covers other tyre sizes which Goodyear supplies as well its mileage-optimized KMAX tyres. In addition, Goodyear ULTRA GRIP MAX dedicated winter truck tyres are fitted to trailers operating in the Nordic region to secure winter mobility.
The service for Ewals is delivered by Goodyear's TruckForce pan-European network of more than 2,000 service providers and also includes the ServiceLine 24h roadside assistance as well as the innovative FleetOnlineSolutions truck tyre management program.
"We are delighted to continue our long relationship with Ewals," said Waldek Jarosz, Fleet Solutions director at Goodyear Europe, Middle East and Africa. "Goodyear and Ewals have a partnership that has been and continues to be of great mutual benefit. Not only are we truck tyre and service provider but we have worked together on new truck tyre developments. These have been of great benefit in terms of producing innovative solutions to help improve Ewals fleet efficiency and reduce operating costs."
Ewals Cargo Care has 49 offices in 13 European countries and is market leader in automotive logistics supply services. With Just-in-Time Delivery as key in the automotive sector, reliability is essential to the company. This means that tyres and their maintenance are crucial to the company's success. Goodyear´s premium products as well as its innovative solutions and dedicated services will help continuing Ewals success.