TIP Trailer Services extends Goodyear tyre contract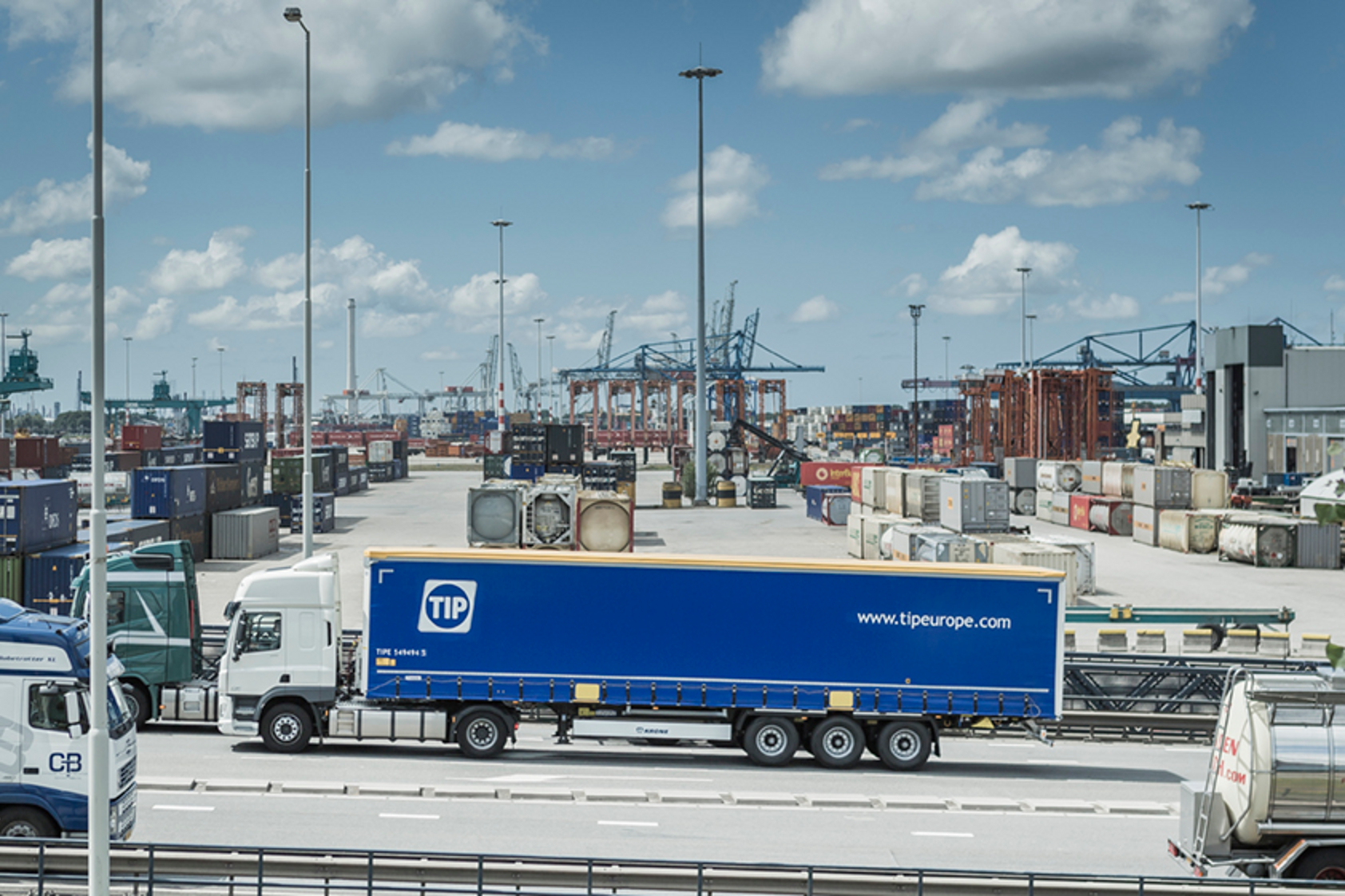 TIP Trailer Services has extended its truck tyre contract supply contract with Goodyear until the end of 2016, at which point the two companies will celebrate 10 years of working together. With more than 50,000 vehicles, TIP Trailer Services is one of Europe's leading equipment services providers, specialising in the leasing and rental of trailers, tankers and other equipment. The contract, which covers the supply, service and management of tyres for TIP Trailer Services, commenced in 2006.
The tyre manufacturer will supply both Goodyear and Dunlop brands as well as the company's TreadMax and NextTread retreads. The main sizes used by TIP are 385/65R22.5, 385/55R22.5 and 435/50R19.5 including the recently-introduced fuel-saving Goodyear Fuelmax T 435/50R19.5 tyre that achieves 'A' and 'C' EU tyre label grades in fuel efficiency and wet grip respectively.
"At TIP Trailer Services the safety, reliability and performance of our equipment is our top priority. Goodyear has provided excellent products, excellent service providers and the best solutions that deliver the highest standards in respect of those aims. With regard to tyre management, Goodyear´s programs mean that invoicing is simple and reliable. We are now able to upload job and invoice details directly to our system. This is reducing the administration to an absolute minimum." said Peter Sijs, TIP Trailer Services.
"We are delighted that TIP Trailer Services has yet again extended the very comprehensive contract that sees us not only supplying their tyres but also maintaining and managing them through our tyre management program Goodyear FleetFirst," said Jan-Piet Huylebroeck, sales director Truck Tyres, Goodyear Europe, Middle East and Africa.