Maxxis, Nexen and Matador help Stapleton's secure strong niche supplies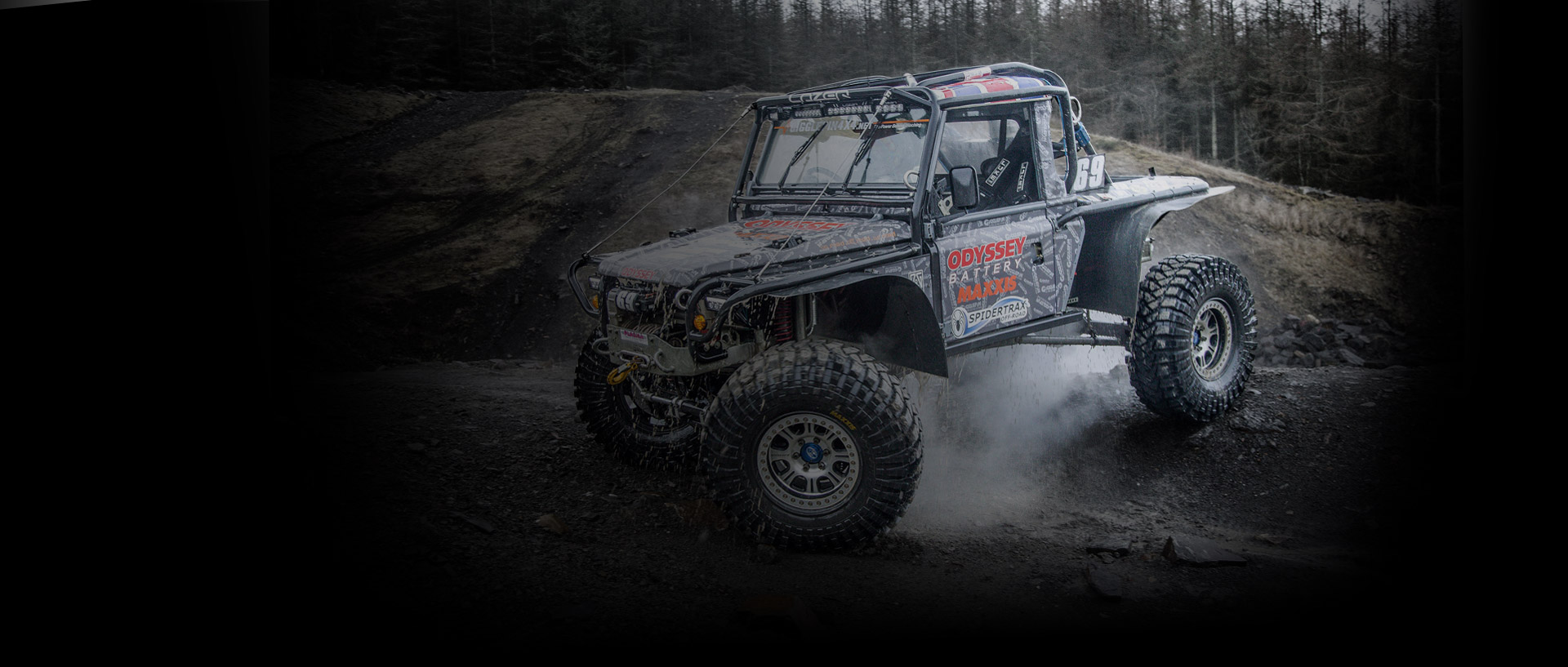 The expansion of the four-wheel drive market has resulted in an increased choice of tyres, as manufacturers launch products to service the needs of retailers and consumers across the UK, wholesaler Stapleton's states. This creates a window of opportunity as well as a challenge for the tyre retailer: a fast-growing market for high quality replacement tyres, and a wider breadth of stock required to cope with the specialist sector. This, Stapleton's says, is where the wholesaler comes in.
The company stock a wide range of 4×4/SUV products, including a substantial offering from each of its exclusive brands – such as Maxxis, Nexen and Matador – as well as the biggest global players. To bolster the level of service it can offer, Stapleton's also seeks to supply the more unusual and niche sizes.
"We try our hardest to stock a vast array of 4×4/SUV tyres including the uncommon sizes," says Stapleton's wholesale director, Nigel O'Hara. "There are regular discussions with our exclusive brands to ensure continual development of sizes and patterns to keep up with the ever advancing sector. Names such as Maxxis, Nexen, and Matador all have their own special fortés and market niches but together they also mean we offer the retailers, and their customers, more choice and great value for money with no compromise to road safety or performance."
Now firmly a top ten global tyre manufacturer in its own right, Maxxis supplies 4×4 tyres across a very wide variety of applications, including many motorsport fitments. This increased recognition from the sector's specialists has filtered through to retailers and consumers alike, Stapleton's says. The Marauder MAS II and HT 770 road tyres join the AT771 all-terrain tyre and the new generation MT762/764 Bighorn radial mud terrain tyre, with the uncompromising M8060 Trepador and M8080 Creepy Crawler bias belted tyres designed for the toughest mud and rock terrain.
Recently representatives of Stapleton's and Maxxis headed to the CLA Game Fair, situated in the heart of Yorkshire, to showcase the current 4×4 Maxxis line-up and the newly available selection of ATV tyres. Maxxis' ATV tyres are an original equipment fitment for a host of premium manufacturers including: Arctic Cat, BRP Can-Am, Honda, John Deere, Kymco, KTM, Kawasaki, Polaris, TGB, and Yamaha – they are also available to Stapleton's customers. The wholesaler says the Maxxis stand was "extremely popular", and the brand gave away £500 worth of tyres to one lucky customer.
Nexen, Matador ranges
Nexen has a huge range of sizes and patterns to suit almost every 4×4/SUV on UK roads. The range extends from high performance road tyres such as the Nexen RU1 in four Diameters (17", 18", 19"and 20") designed for enhanced quiet performance, unrivalled wet grip capability, braking and grip on any road surface to the more rugged Nexen MT with its optimised wide grooves, deep shoulder design and zigzag shoulder blocks for traction on mud and gravel, maximum load durability and good driving power on and off the road.
Matador is another of Stapleton's exclusive brands comes with Continental pedigree. Its comprehensive 4×4 range offers a tyre for all terrains and all seasons. The MP85, for example, is an on-road all-rounder offering excellent handling and reduced aquaplaning, as does the MP82, which is designed for 10 per cent off-road and 90 per cent on-road use. The MP71 takes a similar design pattern to greater extremes with a high-strength carcass and robust construction in order to handle more off-road use.
"We select the brands we work with very carefully to ensure our retailers are armed with the 4×4 products needed to stay competitive, and once we've formed partnerships, with brand and retailer alike, we keep on working hard to develop Key Dealer Programmes to go with each. All of these offering profit-enhancing benefits to every single dealer, such as personalised reward schemes, preferential purchase prices, in-store and extended manufacturer warranties," O'Hara adds. "Add all that to a comprehensive choice and quality of 4×4 tyres, retailers have a reliable and effective way to preserve margins even as drivers cut their overall spend."