Dunlop back in endurance racing action at the Nürburgring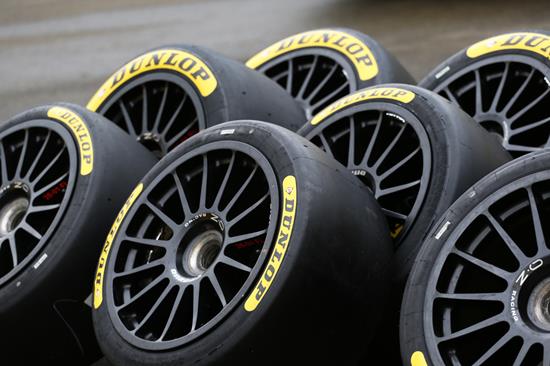 Following an 11 week gap since the Le Mans 24 Hours in June, Dunlop's FIA World Endurance Championship (WEC) will be in action again as round four of the series takes place on 30 August at the Nürburgring Grand Prix track. Despite the Nürburgring making its first appearance on the modern-day WEC calendar, Dunlop teams had the opportunity to test at the track in July where Strakka Racing topped the times on their first outing with their new Gibson car. From the 2015 LMP2 range, Dunlop has nominated the Soft and Medium options for the Nürburgring WEC event.
Mike McGregor, manager testing & track support, race design & development, said: "Dunlop has very strong links with the Nürburgring in endurance racing so despite being a new circuit on the WEC calendar we are well prepared. The track is medium energy with no strong bias on front, rear, left or right and the soft and medium options will give the teams plenty of scope for different pit-stop strategies after seeing them both quadruple stint at Le Mans. We hope to see exciting racing given the closeness of KCMG and G-Drive Racing at the top of the table but, as always in endurance racing, anything can happen with plenty of points available before the end of the year."
Dunlop has a long association with the Nürburgring; the circuit is close to Dunlop's Hanau facility where engineers work closely with development partner AMG and provide support for the VLN endurance championship, which feature ten races each season on the Nordschleife. Dunlop's work with AMG has included creating tyres for the fastest ever fully electric lap of the Nürburgring.