G-Drive Racing wins World Endurance Championship LMP2 on Dunlop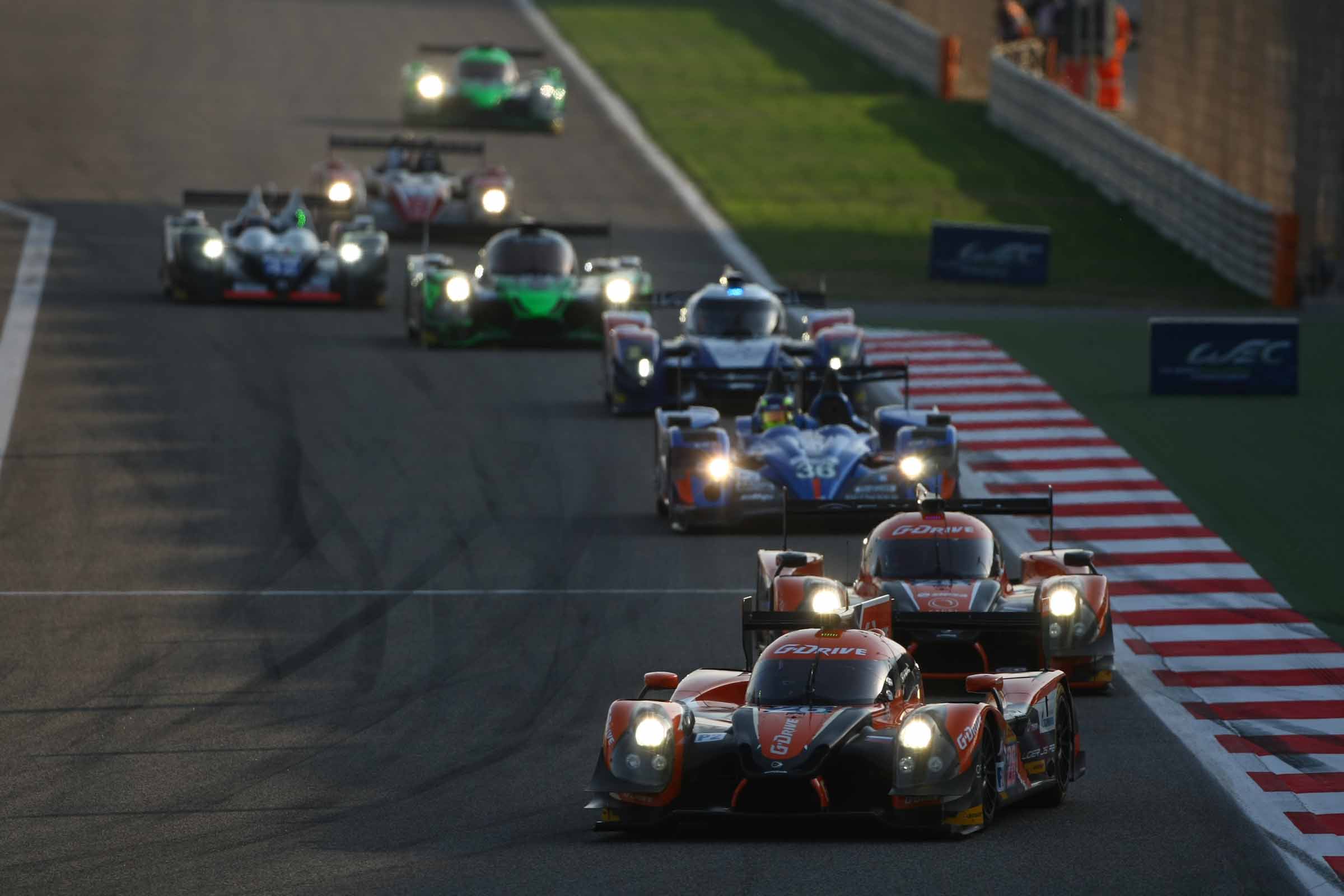 G-Drive's Roman Rusinov, Sam Bird and Julien Canal claimed the 2015 LMP2 title after winning the final round of the FIA World Endurance Championship in Bahrain. Mike McGregor, manager testing & track support, race design & development at Dunlop, said: "Congratulations to G-Drive on the win and the title – it was well deserved. Their strategy worked really well with Sam [Bird] and Pipo [Derani #28] so quick and consistent. We're delighted for Ligier, Jacques Nicolet and all the G-Drive team. Matt Howson also drove really well today and KCMG put up a really good fight.
Signatech Alpine's pole position advantage was lost at the race start with KCMG pulling into the lead from the second row. At the first stops the 26 G-Drive took the lead but Matt Howson soon overtook on track, rebuilding a lead. Signatech joined the mix for the top spots until the Alpine was sent into a spin, with G-Drive's Sam Bird lapping consistently faster than leading Richard Bradley for KCMG. Altogether KCMG led on five separate occasions for 136 of the 183 laps with the final challenge coming 15 minutes before the flag. Sam Bird, in second, closed the 20 second gap after the final pitstops, with the advantage of three new tyres, and overtook with nine laps remaining, continuing to put in quick times and cross the line over 25 seconds ahead of KCMG.
Teams used a mix of strategies including at least double stinting both medium and medium-plus compound tyres in the all-dry race.
The 26 G-Drive won the opening round at Silverstone with the sister 28 car winning at Spa. KCMG's double-point Le Mans win put both G-Drive cars on the back foot but it was the following two race victories in the USA and Japan combined with a 'DNF' for KCMG that put car 26 back at the top of the table. Signatech Alpine won the penultimate round while car 26 made a three-point gain over KCMG and sealed the title with the win in Bahrain.
McGregor concluded: "We give huge thanks to all our teams for a great year of racing and hope to see them back on track next year. We dedicate our achievements this season to Tim Gibson, a Dunlop engineer who sadly died last week and will be a greatly missed. Finally I would like to thank everyone in the Dunlop team who have worked exceptionally hard all year."