6 Hours of Bahrain to decide Dunlop Teams World Endurance LMP2 title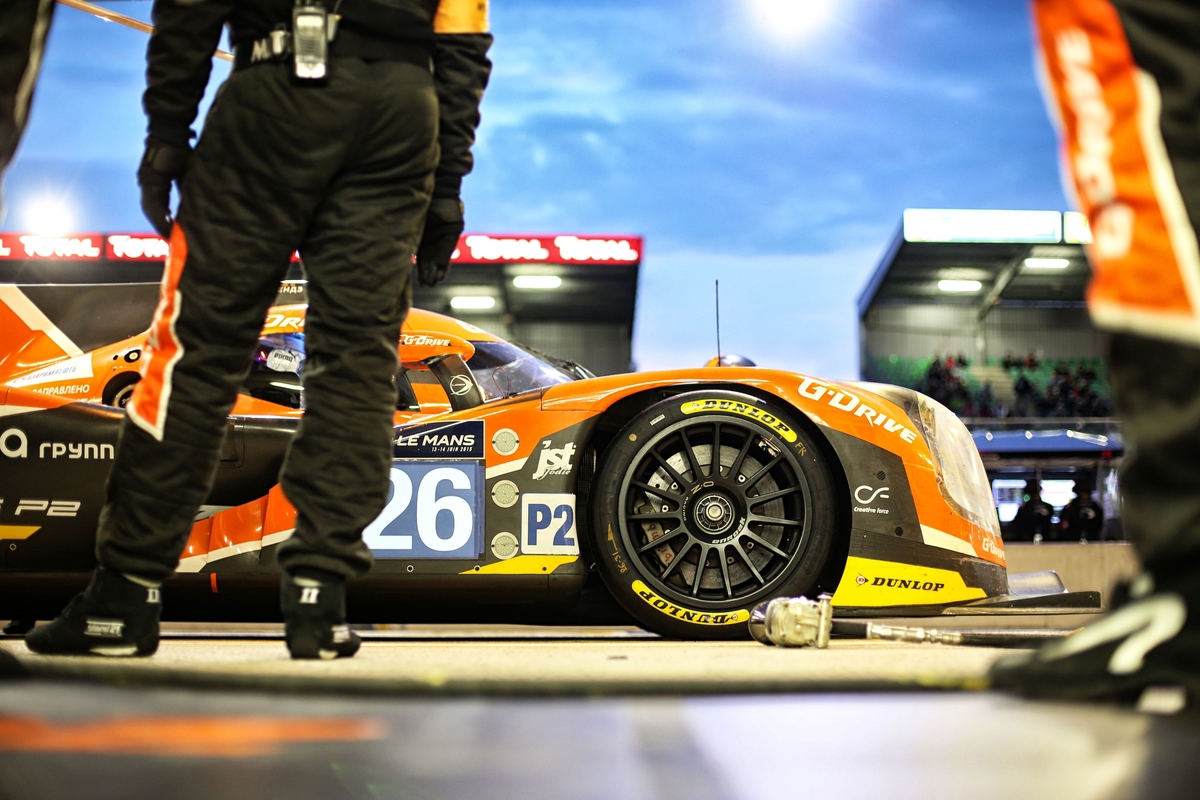 Eight full-season FIA World Endurance Championship (WEC) LMP2 entries will be battling for another podium or win at the 6 Hours of Bahrain. All eight have chosen to compete on Dunlop tyres and all eight have been on the podium during the season – a statistic Dunlop states demonstrates the competitiveness of the series. Joining for the eighth and final round is the BR-Nissan of AF Racing, a Dunlop-shod 2015 European Le Mans Series competitor.
The championship decider pits the number 26 G-Drive Ligier, driven by Roman Rusinov, Sam Bird and Julien Canal, against KCMG's Oreca, crewed by Matt Howson, Richard Bradley and Nick Tandy. 16 points separate the pair with KCMG needing to win or finish second as a minimum while a top five finish for 26 G-Drive, regardless of KCMG's tally, would be enough to clinch the 2015 crown.
The medium CM747 and medium-plus CM863 option have been nominated for the LMP2 teams at the circuit where heat and abrasive sand on track are expected.
Competitiveness on track is not confined to the teams themselves. While respecting team confidentiality, Dunlop engineers work closely with each customer team throughout the year so naturally internal rivalry peaks when a championship is at stake. Matt Rees is the engineer taking care of G-Drive Racing while Matt Butler works with KCMG – here are their views on why their team deserves the title:
Matt Butler, Dunlop engineer – KCMG, states: "The team has been fantastic to work with – the mechanics, engineers, drivers – everyone has worked really hard. They had a good Le Mans win but are still the underdogs – we're not as experienced and well-oiled as G-Drive. From my perspective they've just been great to work with and are nice people. They don't do anything without me being involved and they really listen to what I have to say – such as if I suggest a strategy change mid-race. We have a really open book in terms of information between me/Dunlop and KCMG and that's all translated into making the car fast and efficient. As far as the internal rivalry goes – I'll certainly give Matt loads of stick if we win. It can get very competitive but it's all good fun!"
Matt Rees, Dunlop engineer – G-Drive Racing, adds: "G-Drive deserves to win because of the effort that they've put in, the approach they've taken and the way they've worked with us hand-in-hand. The way we, the drivers and the team have worked together has given us the edge. We have amazing internal rivalry – Matt certainly won't be happy if G-Drive wins! Getting a good result for Dunlop is a priority but all of us engineers want our own team to win. I'd love G-Drive to win this weekend so that we have the title to show for all our hard work."
The 6 Hours of Shanghai starts on Saturday 21st November at 15:00 local time, (midday BST/ 1pm CEST).