Rebellion claims 2016 WEC LMP1 privateer title on Dunlop rubber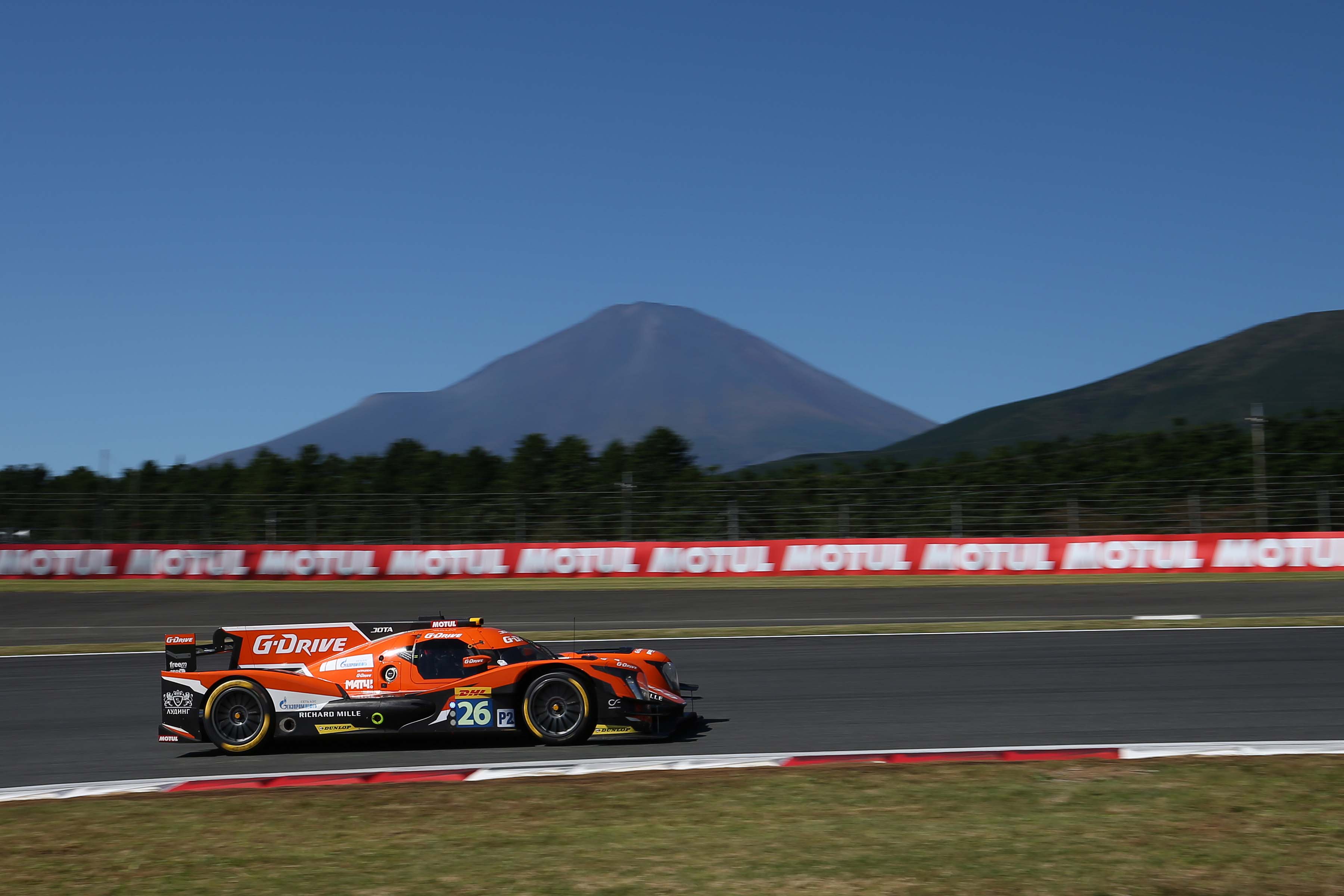 Rebellion Racing has claimed the endurance trophy for LMP1 privateer teams with two races remaining at the 6 Hours of Fuji in the World Endurance Championship. All teams used Dunlop's medium compound tyre with some using strategies involving four stints. Rebellion has worked with Dunlop to develop tyres and the partnership has resulted in strong on-track performance. The Imperatori, Kraihamer and Tuscher driver line-up took another class win this weekend in the Rebellion R-One.
Dunlop said that Fuji had proved "an epic LMP2 battleground" with a variety of pit-stop strategies making onlookers wait until the last stop was complete before the real track order could be established. That order saw RGR Sport's Ligier just ahead of G-Drive Racing's Oreca. G-Drive's Will Stevens overtook Bruno Senna but the move was deemed outside track limited and Stevens gave back the place, to then retake the lead with a clean move down the start/finish straight. At the flag, Stevens was 1.38 seconds ahead of RGR's Senna with championship leaders Signatech Alpine 26 seconds later. With two rounds remaining Signatech leads with a 35 point advantage from the RGR Sport team, the two being the only remaining championship contenders.
Mike McGregor, Dunlop manager testing & track support, said: "Today it was great for Rebellion to be able to take the title. It was disappointing that Aston couldn't take a podium finish this weekend when we were close to the Ferraris on pace but we will work hard to be back in the top-three in China. Everyone's medium tyres worked well.
"LMP2 provided plenty of excitement with it not becoming apparent who was going to be leading after the final stops until the very end. It's good for Jota's G-Drive squad to get the win and maintaining the championship fight for Signatech Alpine and RGR Sport. We also had some great performances from finishers further down the filed; Alex Lynn set the fastest lap of the race in the #45 Manor Racing Oreca while ESM's Antonio Giovinazzi and Pipo Derani both put in impressive stint averages proving their places in the LMP1 official "Rookie Test" at the end of the season along with Signatech's Le Mans and four-race winning Gustavo Menezes."
The next race in the championship will be the 6 Hours of Shanghai on 6 November. Shanghai's International circuit is a low grip track with an aggressive surface – Dunlop says its tyres are designed to withstand the stresses from the two long radius corners. The tyre supplier has allocated medium and medium-plus tyre options for LMP2 teams.