Kumho treats retailers to Silverstone race day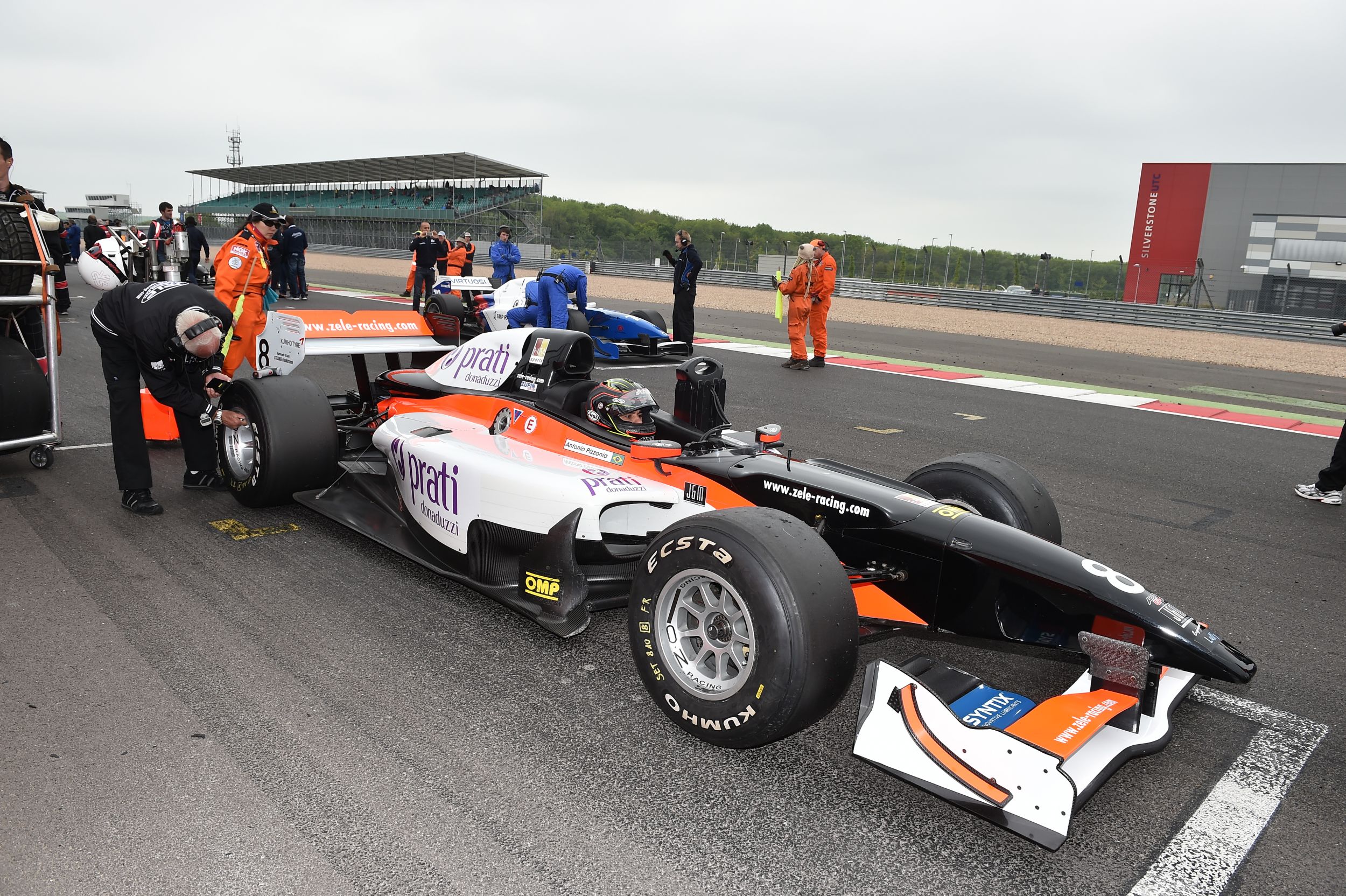 With Kumho the sole tyre supplier to the F1 feeder series Auto GP, the manufacturer invited retailers to Silverstone to witness the UK round of the international championship on Sunday 24 May.
Kumho's motorsport-savvy truck tyre manager Steve Miller was chief host: "Together with our distributor Micheldever Tyre Services, we hosted 32 guests from 12 different retailers drawn from all over the country. They were not only treated to a pits walkabout and able to watch the weekend's second exciting Auto GP event in the comfort of the Brooklands Suite, but meet the winner of Race 1 and current series leader, 34 year-old Brazilian Antonio Pizzonia." His entrée to Auto GP were the two 2012 Brazilian rounds, both of which he won outright. He then joined the championship full time last year. An F1 driver from 2003-2005 for Jaguar and then Williams, Antonio famously had a narrow escape at the 2003 British Grand Prix when he entered Silverstone's Hangar Straight flat out to find a scantily-clad priest, Cornelius Horan, running down the track towards him – one of the more bizarre incidents in F1's colourful history.
Kumho's Silverstone party also met all three drivers (Sean Walkinshaw, Martin Plowman and Craig Dolby) of the Nissan GTR that finished 5th in the Blancpain GT round. Said Micheldever's Account Manager Paula Wilkinson: "I have to say that the racing at Silverstone was brilliant, and probably the most expensive motorsport I have seen. All the customers had a really great time and the hospitality was second to none."
Kumho provides Auto GP with product aimed at giving the series' drivers experience of the type of tyre management so fundamental to today's Grand Prix racing – the level they all aspire to. Whereas the 2013 season's tyres were closest to F3000 ones in terms of size, those created since are equivalent to those used in F1, ie 660-13 – 245mm wide at the front and 325mm at the rear.