Mitas reports successful change to Mitas Premium name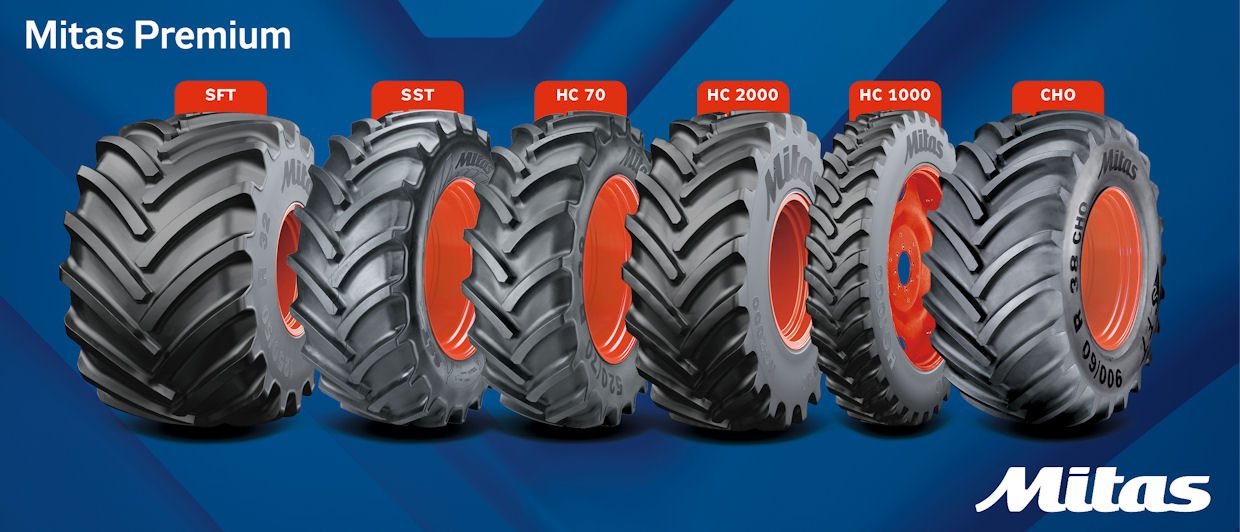 Mitas Premium is the brand name recently Mitas adopted for the tyres it supplied to agricultural machinery manufacturers for original equipment fitment, and the Czech Republic-based tyre maker says Mitas Premium's share of its total output is growing. Mitas Premium accounted for 80 per cent of rear radial sales (in tonnes) in the three months following the start of deliveries in January 2015, and Mitas expects this percentage to further rise during the year.
"Tyres in the Mitas Premium product line are directly comparable with the Continental-branded agricultural tyres that Mitas has produced since 2004," said Andrew Mabin, Mitas' marketing and sales director. "A growing share of Mitas Premium already demonstrates that the changeover toward a single premium brand strategy is under way."
After producing Continental agricultural tyres under licence for a decade, Mitas now seeks to build equity in its Mitas brand. The manufacturer stresses that Mitas Premium tyres "bear the same premium quality and technical specifications" as Continental tyres. The Mitas Premium range consists of rebranded Continental tyres and new products developed solely under the Mitas brand.