Addition to Mitas ERL-50 range on show at Steinexpo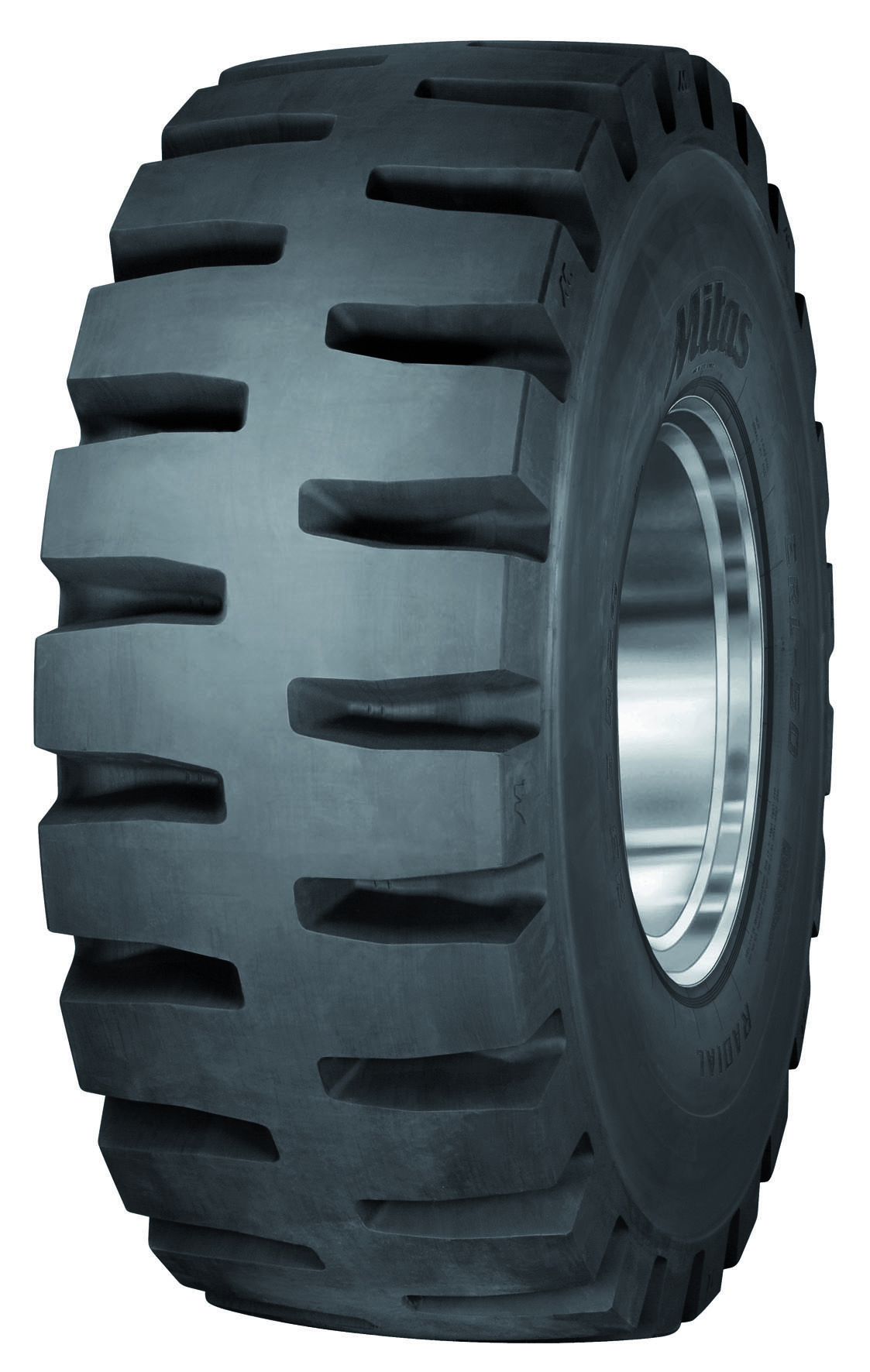 The Steinexpo 2014 trade show for the construction materials industry is currently being held in Germany, and during the exhibition Mitas is presenting a new addition to its ERL-50 earthmover tyre range, the 23.5R25 ERL-50. This latest fitment for loader, dozer and grader applications will be available in global markets in October 2014. With the introduction of the size 23.5R25 tyre, the ERL-50 line-up grows to 12 various fitments that offer tread depths of between 28mm and 90mm.
"Mitas has a long expertise manufacturing off-road tyres. By introducing new size of ERL-50 we would like to emphasise our focus on industrial and particularly Earthmover tyres," said Mitas sales and marketing director Andrew Mabin. "Each off-road surface requires its own particular tread design and functionality. The ERL-50 is designed for rocky conditions."
At its Steinexpo 2014 stand (B24), Mitas is also showing a wide range of Earthmover tyres, including the 26.5R25 ERL-30, 26.5R25 ERD-40, 23.5R25 ERL-50, 20.5R25 ERL-20 and 405/70R20 EM01. The company's entire ERL/ERD portfolio is exclusively made up of retreadable radial tyres with a steel-enforced carcass and steel breakers. Mitas ERL tyres are designed for fitment on loader and grader machinery, and ERD tyres for transport vehicles, such wheel loaders, dozers and graders, dumpers (including articulated) and scrapers.