Mitas to announce PneuTrac plans, receives award for tyre/track 'hybrid'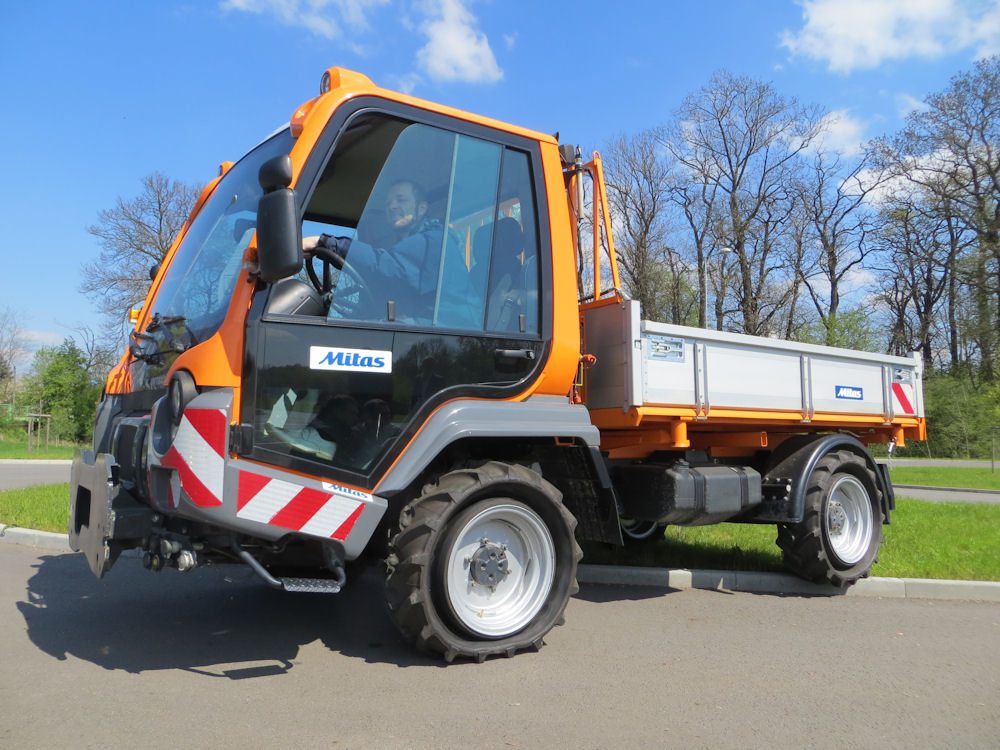 Although only a concept at present and "still some way off" from its commercial release, Mitas holds high hopes for the PneuTrac, a product it says combines the best of both worlds in traditional pneumatic tyres and rubber tracks. The Czech Republic-based tyre maker is carrying out intensive tests on a prototype PneuTrac fitted to an 18-inch rim, has begun dynamic testing using a 38-inch fitment and is planning to test a new, third size. Mitas says it will announce its plans for PneuTrac at the EIMA agricultural exhibition in Bologna, Italy at a press conference scheduled for 13 November.
PneuTrac has also received an EIMA Technical Innovation award prior to the exhibition's opening. The Mitas concept is one of 15 products honoured this year and the only tyre-related innovation. The jury voted PneuTrac the best innovation in the Component or Accessory category, basing its decision on a detailed technical description and practical demonstration of the concept. And when the doors open at EIMA on 12 November, PneuTrac will also receive a high level of exposure –a specimen mounted on a 38-inch rim will be displayed in the Four-Sides Arch area at the entrance to the Bologna fair.
"PneuTrac has raised huge interest among farmers and machinery manufacturers," states Andrew Mabin, marketing and sales director at Mitas. "The EIMA Technical Innovation award received at the EIMA fair strengthens our determination to bring the concept into commercial production to meet the expectations of all stakeholders. We are glad that the EIMA jury recognised the potential and innovative essence of Mitas PneuTrac. Such innovation is unique in the tyre industry, and Mitas has proved its leadership in the agricultural tyre business."
Mitas unveiled the PneuTrac concept, which it developed together with Galileo Wheel Ltd., designer of the 'CupWheel' tyre, at last year's Agritechnica show. Tyres & Accessories witnessed an 18-inch prototype PneuTrac being put through its paces in April 2014 and was told that Mitas was working to overcome the challenge posed by heat build-up during on-road use. Mitas now reports "recent significant improvement" in test results for the 280/70 R18 PneuTrac, and therefore it has progressed onto dynamic tests for the larger 600/65 R38 fitment. The 38-inch size had previously only undergone static testing. The tyre maker says a third dimension will be added to this portfolio following the successful release of PneuTrac.