Kumho extends Australian rally commitment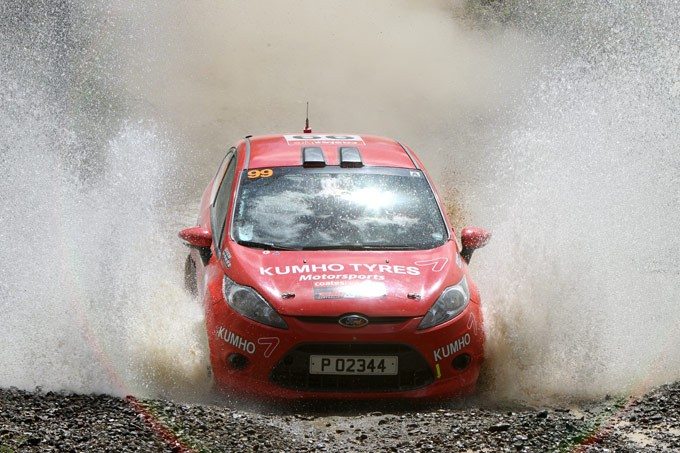 Kumho Tyres Australia has renewed its support for the Australian Rally Championship. The company has been involved with the East Coast Bullbars Australian Rally Championship for the past four seasons and has now committed to being official tyre supplier up until at least 2016.
Speaking at the announcement of the extension, Kumho Tyres Australia's David Basha said:  "I'm very happy to announce Kumho Tyres continued involvement in the Australian Rally Championship. I would say the ARC has come a long way in the past three years, Kumho has been involved during a period of significant change in the ARC and I see Kumho's continued involvement as a case of finishing unfinished business."
Ben Rainsford, chairman of the Australian Rally Championship, welcomed Kumho's recommitment to the series. "To have a global tyre manufacturer like Kumho Tyres have such a desire to extend their relationship with the East Coast Bullbars Australian Rally Championship represents a massive tick of support for the sport and the direction we've been heading in over the past couple of years."
"I want to thank Kumho for their commitment to rallying, and in helping the ECB ARC become one of the premier motorsport categories in not only Australia, but the region," added Rainsford.
Kumho Tyres, which is also involved in V8 Touring Car Series and the Australian F3 Championship, said its relationship with the Australian Rally Championship helped to highlight the performance and durability of its tyres in some of the World's most demanding conditions. "The diversity of rallying compared to other forms of motorsport is truly unique," explained Basha. "The average person watching the ARC at home sees drivers pushing to the limit on a huge variety of surfaces and in every imaginable condition, and being a part of that highlights Kumho's brand in an incredible way."
Basha added that the tyre maker's headquarters in Korea keenly followed Kumho's involvement in the championship. "From Kumho's viewpoint, Australia and Europe are key markets, so there is very much a focus on what we are doing down here. Kumho is only involved in rallying in Australia and the UK so in terms of continuing our involvement there was always a keen interest from Korea to extend the current deal," he said.