First Line Group shuffles management team following retirement of commercial director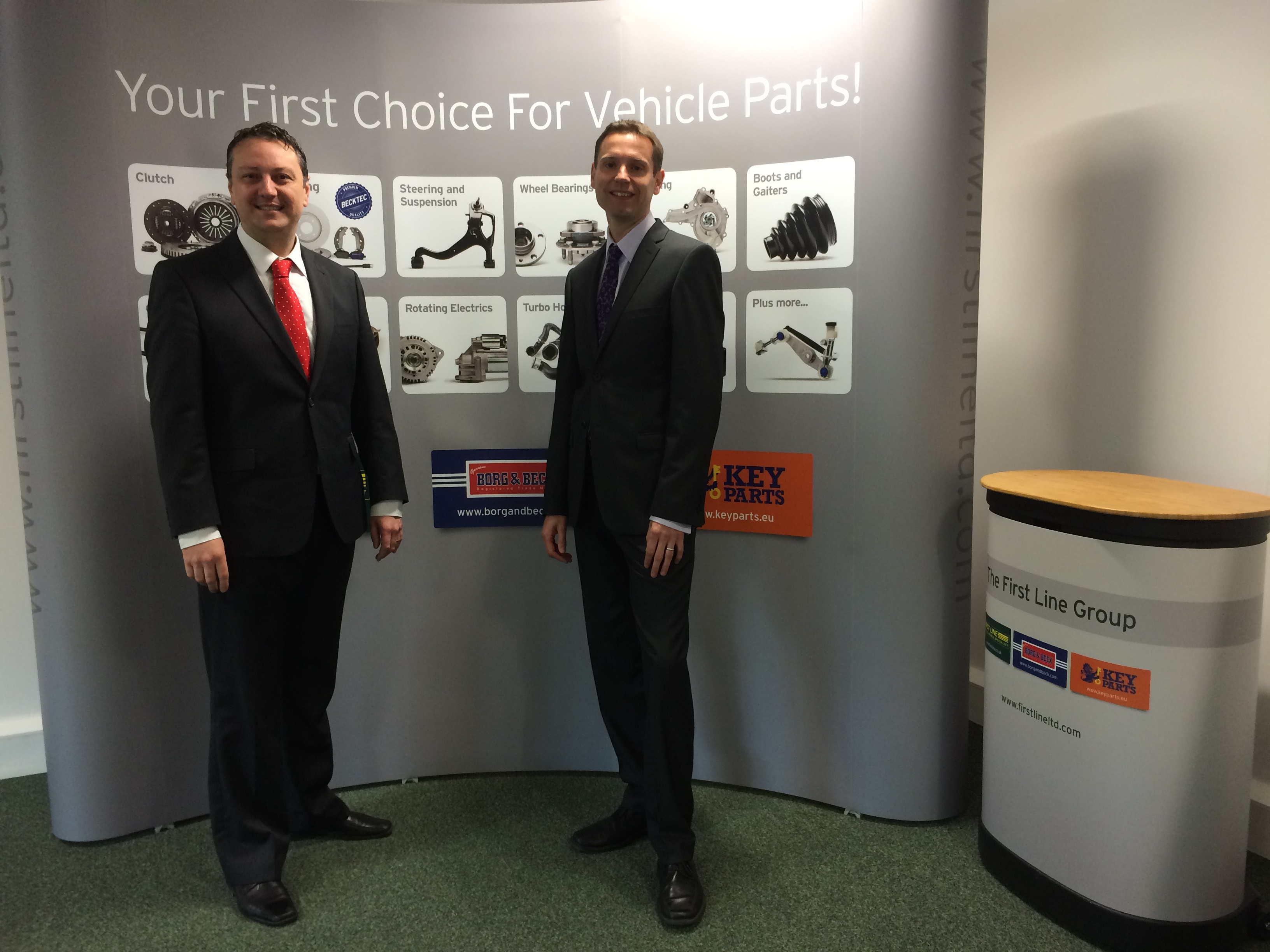 First Line Group has responded to the retirement of commercial director Alan Wood by reshuffling its management team. The aftermarket supplier said the move reflects its need to strengthen its foundations and adapt to growing pressures in the market, which it characterises as more competitive and over-distributed. Wood's departure triggered an internal reshuffle that sees First Line's export director Kevin Neaverson become global sales director with Ian Boyle elevated from national accounts manager to the position of UK sales manager.
Neaverson has been in the industry for over 20 years in both UK and export sales roles (previously at ADL). Joining First Line in 2011 as export manager, he has been responsible for growing the export business, which now supplies almost 50 different countries with Borg & Beck, the globally recognised brand that encompasses braking, filters and rotating electrics, alongside the existing clutch programme.
Boyle has also been in the aftermarket for just over 20 years, with the last four spent within FLG's UK sales team as national account manager. FLG states that he is "the right person to take on the role of UK sales manager and lead the sales team through the next phase of growth."
Commenting on the management restructure, managing director, Dan Joyner added: "I am proud to be leading a business with a long term vision as it brings in fresh blood and progressive thinking. This year we have already brought in Jon Roughley as a global marketing director and are committed to raising the profile of all three brands across the world.
"The restructure in sales is not only important, but necessary and forms part of our plans to operate a successful business at a very competitive time, ensuring that our customers continue to receive premium quality products, backed up by the very best service and value the fact that we are the perfect strategic partner long term.
"I'd like to wish Kevin and Ian the very best in their new roles, as this is a very exciting and ambitious time for First Line and we have built a strong talented management team that will enable the company to reach new heights over the next few years."