Jon Tatnall made EDT sales director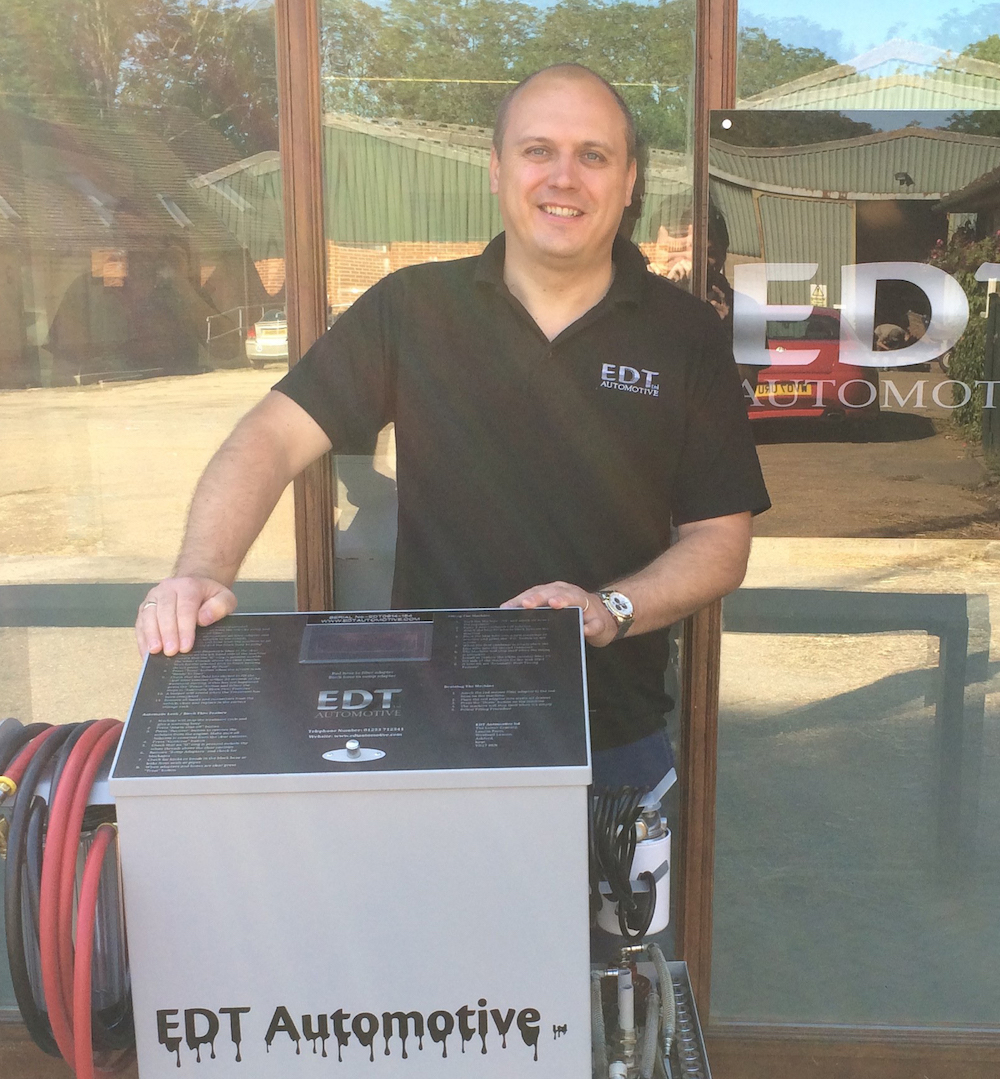 Having joined engine detox specialist EDT Automotive as national sales manager in August, Jon Tatnall has been promoted to sales director with immediate effect.
A motor trade man through and through, Tatnall was previously dealer principal at Yeomans Peugeot and Hyundai in Hastings. He started his career as a trainee sales executive at Sidlow Group, before taking increasingly senior roles at Lifestyle, Pinewood and Pendragon.
David Holmes, managing director at EDT Automotive, said: "Jon has done a fantastic job since joining EDT last summer. His experience is mainly in the franchised sector but it is the independent aftermarket (IAM) where he has made real inroads. We've now got almost as many machines in independent garages as we have in dealer workshops. As well as delivering results he has slotted seamlessly into the team and fully deserves this promotion."
Jon Tatnall said: "To have been promoted so quickly is great, beyond my expectations. I got back after Christmas and David Holmes told me he was impressed with what I'd achieved and wanted to give me more responsibility. EDT is a vibrant and fast-growing company, the engine detox machine is an award-winning hit and we have more exciting products in the pipeline."
With an effect likened to descaling a dishwasher, the hand-built EDT machine cleans petrol or diesel engines with an environmentally friendly solution, in just 13 minutes. The company says that the results are close to doing a manual engine strip, with fuel economy increased by up to 20 per cent, power increased by up to 6bhp and torque increased by up to 7ft-lb. Harmful emissions are also significantly reduced: CO by an average 66 per cent and diesel smoke by an average 58 per cent.