Isle of Man TT podium the goal for Saroléa and Bridgestone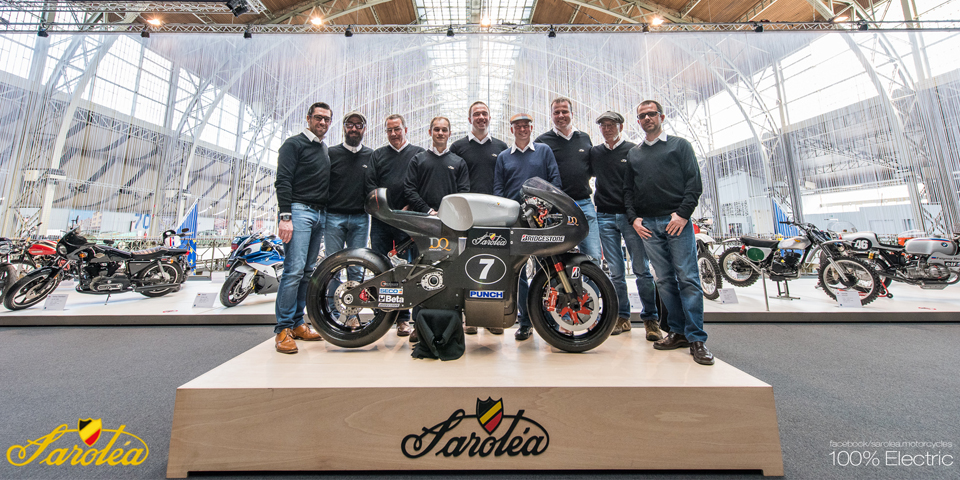 Around one year ago, Bridgestone entered into a technical partnership with Belgian motorcycle brand Saroléa, designer of the Saroléa SP7 electric superbike. The tyre maker delivered technical support and tyre expertise for the manufacturer's track testing and racing ambitions, which last year included the TT Zero Challenge at the Isle of Man TT series. Saroléa finished fourth at its debut appearance, and in 2015 will again look to Bridgestone for further expertise.
Saroléa pulled the wraps off its new 2015 SP7 all-electric superbike in Brussels on Easter Sunday, revealing a slimmer, lighter machine than the 'black beauty' that resurrected the Belgian motorcycle constructor in 2014. Equipped with Bridgestone Battlax V02 racing tyres, this new SP7 has its sights firmly set on the Isle of Man TT Zero race on 10 June. Bridgestone and Saroléa believe that this package could power the SP7 onto the TT Zero podium this year.
"This partnership gives Bridgestone an exciting opportunity to combine our MotoGP experience with our vision of sustainable mobility," commented Jake Rønsholt, managing director of Bridgestone Europe's consumer business unit. "The Saroléa superbike is blazing a trail for the new future of electric motorcycles and e-racing that will soon be with us."