Bridgestone targets adventure touring riders with latest Battlax tyre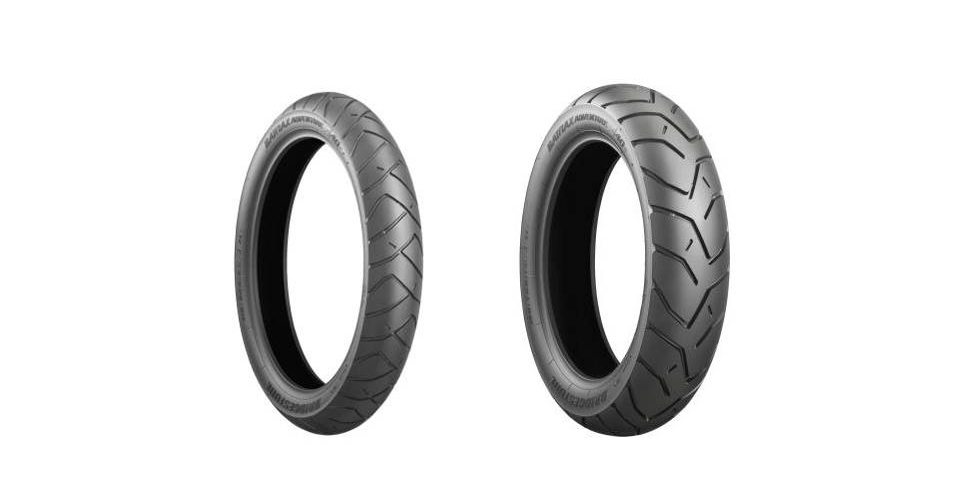 The Battlax family of motorcycle tyres has been extended to the adventure touring segment. First seen at the Intermot fair in Germany at the start of the month, the new Battlax Adventure A40 expands the all-weather potential of trail radials for the many riders who use their adventure machines primarily for on-road touring. Bridgestone says the starting point for the new product's development was its Battle Wing tyre, and the goal its engineers held was to significantly improve the Battle Wing's dry and wet handling without sacrificing its high-level stability and durability.
''With the new Battlax Adventure A40, Bridgestone builds on Battle Wing's stability and delivers higher levels of dry and wet performance, '' says Jake Rønsholt, managing director of Bridgestone Europe's Consumer business unit.
The performance differences between the new and existing tyre were tested at the Bridgestone Proving Ground using a Yamaha Super Tenere, Suzuki DL1000 (previous model), BMW R1200GS (previous model) and a friction test vehicle. Bridgestone reports that its tests showed a "significantly" improved wet performance, with better slide control and grip and shorter braking distances. Testing in dry conditions demonstrated "high-level straight-line stability and steering ease, achieved without a reduction in wear life."
"Bridgestone has tested Battlax Adventure A40 on Europe's great variety of road conditions and we are confident that riders will enjoy its sportier, yet safer performance on all roads and in all weather conditions," comments Rønsholt.
These performance improvements over the Battle Wing were achieved by a number of means. First, a new front tyre profile was used on the Battlax Adventure A40, and Bridgestone says this produces a larger contact area at high lean angles for better cornering grip. The tread also has larger tread blocks, and these add stiffness for more cornering stability. And the mono-spiral belt construction on the front tyre improves shock absorption, for greater rider comfort and less fatigue.
Second, wet performance was improved by the employment of a new compound formula that incorporates Bridgestone's proprietary NanoPro-Tech technology, which was developed to help reduce heat generation caused by tyre deformation.
At the same time, Bridgestone says it reengineered the A40 tread patterns to upgrade wet performance and stability. By redesigning the groove angles and layout on the front tread pattern, cornering stability has been enhanced and uneven wear reduced. Wider grooves on front and rear improve water clearance and upgrade wet performance. The layout of the grooves on the rear tyre facilitate larger blocks, for added stiffness, which provides more stability during cornering.