Hankook's Porsche tyre supply a Korean first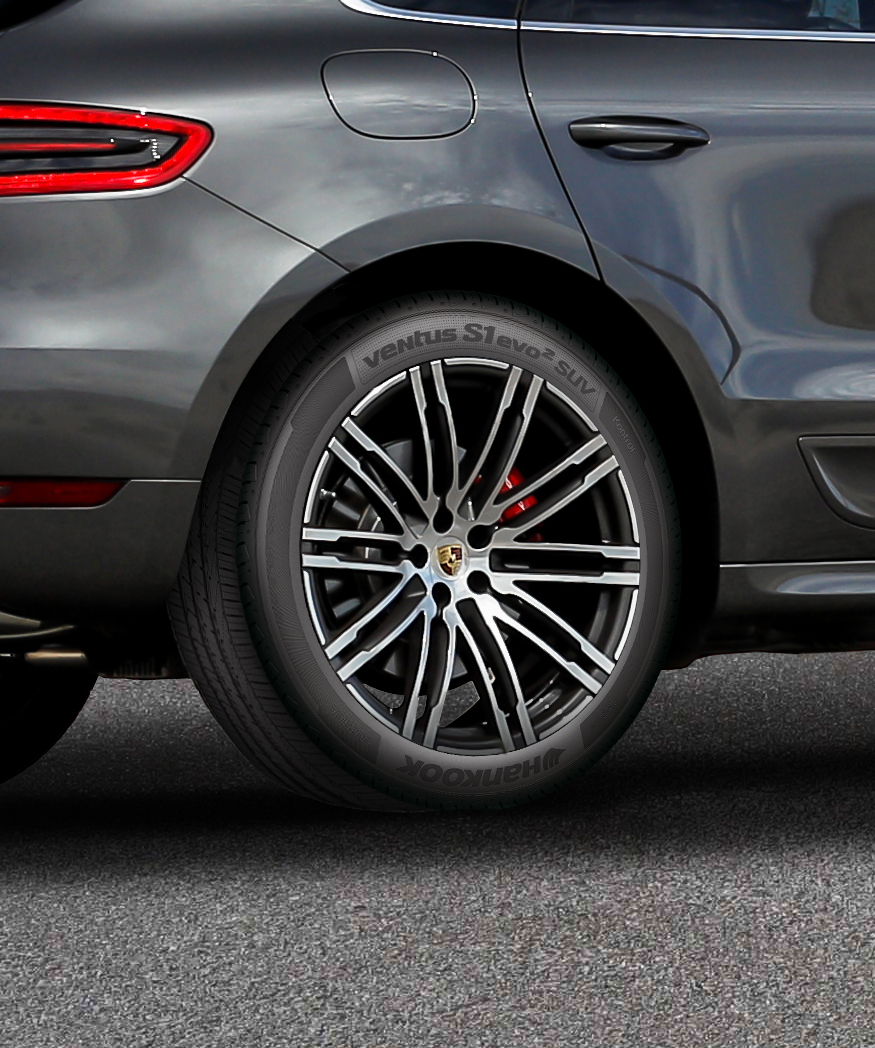 Korean tyre maker Hankook Tire has gained its first Porsche original equipment fitment with the supply of two size combinations to the Macan. The Porsche deal covers 18 and 19-inch versions of the Ventus S1 evo² SUV; the Hankook tyres will be supplied in either sizes 235/60 R 18 for the front wheels and 255/55 R 18 for the rear or 235/55 R 19 front and 255/50 R 19 rear.
"Our flagship tyre is also outfitted with innovative technologies and sophisticated designer features for high performance SUVs and we are excited that Porsche, another German premium automobile manufacturer, shows their confidence in our products as original equipment," stated Ho-Youl Pae, Hankook Tire Europe's president and chief operating officer. "Like its little brother from the car segment, the Ventus S1 evo² SUV provides a sporty and direct driving experience combined with safety and comfort, making it another exceptional example of Hankook Kontrol Technology, our philosophy of combining technology, top performance and safety in all of our products."
In the words of Klaus Krause, head of Hankook's European Technical Centre in Hanover, Germany, the Ventus S1 evo² SUV is a tyre that "optimally supports the character of sporty and dynamic vehicles like the new Porsche Macan." The range is primarily manufactured in Hankook's Hungarian factory and covers 37 sizes for 17 to 22-inch rim diameters.