Bridgestone Partner, Kingsway Tyres opens first Bedfordshire garage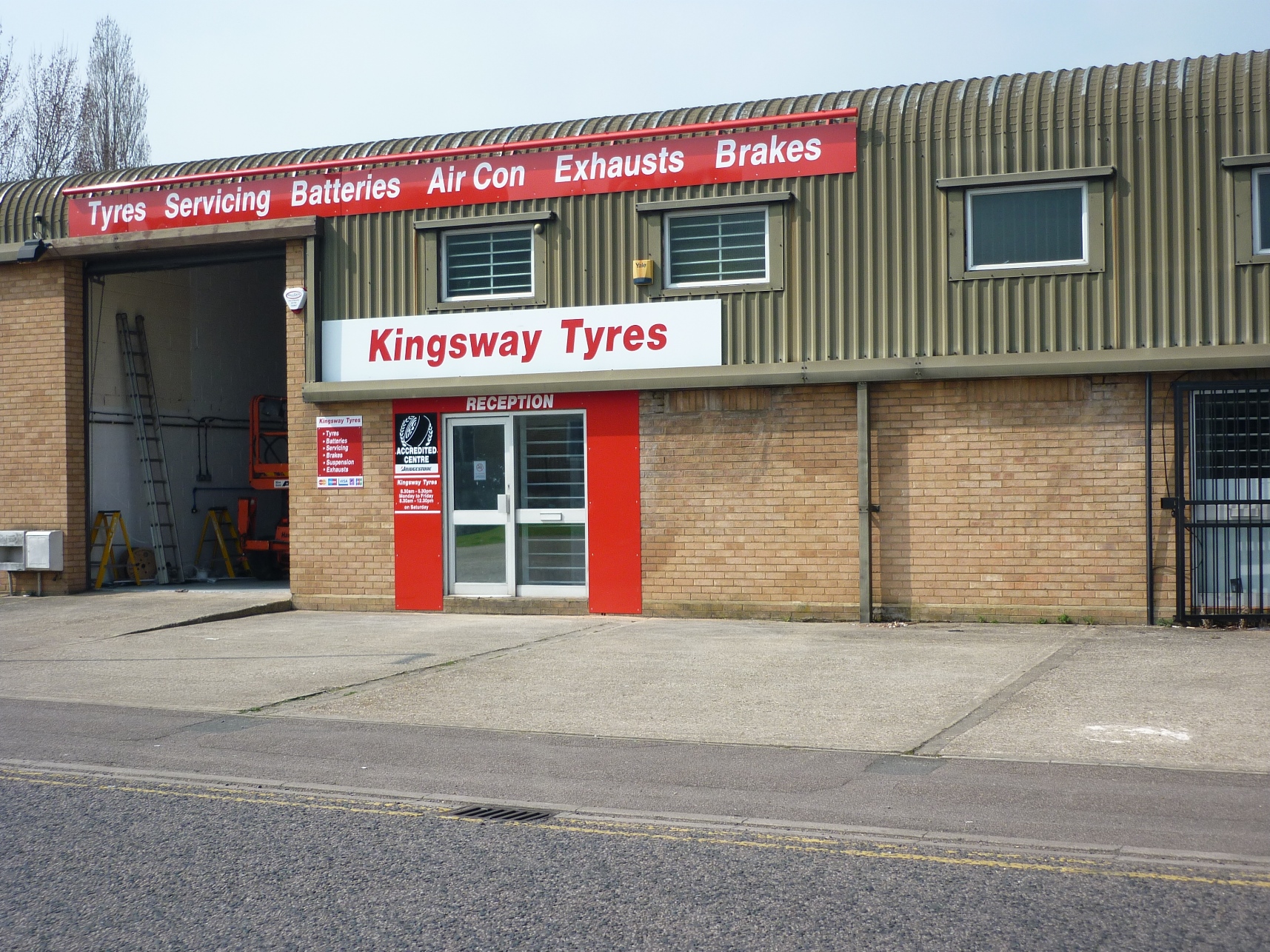 Kingsway Tyres has opened its first depot in Bedfordshire as part of its expansion plans. The chain's 17th garage  in Old Bridge Way, Shefford, will provide premium and economy tyres and servicing solutions for cars, vans, 4×4 and commercial fleets, supported by 24 hour tyre related breakdown service vehicles, covering Bedford, Sandy, Stevenage, Letchworth, Hitchin, Luton, Dunstable, Milton Keynes plus the surrounding areas. The new opening has created four new jobs.
Depot manager Ben Adams said that Shefford represented the ideal location for Kingsway and reported a very encouraging start to life in the county.
He said: "Since opening at the beginning of April, business has been very good. There has been a lot of interest in what we can offer and we've done a lot of work and roadside assistance to commercial vehicles already."
Adams, who has 14 years' experience in the industry, will be supported by sales manager Anthony Tilley and an experienced team of technicians.
Kingsway's new branch will also receive support from Bridgestone as a member of the manufacturer's new service network, Bridgestone Partner. The network is comprised of key respected tyre dealers who will guarantee the highest level of service to fleets, of which Kingsway Tyres is one.
The new network name is designed to reinforce Bridgestone's premium position, also indicating how the bespoke requirements of fleets have changed over the years. Bridgestone argues that a 'cradle to grave' service now outweighs a request for new tyres at competitive prices.
Martin O'Brien, director and general manager of Kingsway Tyres added: "Our new Bedfordshire depot underlines how well we are performing and we're excited about the future as we continue to grow through excellent service provision at very competitive rates.
"We think that the location – coupled with our bespoke, professional service – will serve us well and we are confident of meeting the needs of motorists across the county.
"To be working closely with Bridgestone is great news too. They have spent a great deal of time in developing a more consultative, partnership-based relationship with its fleet customers together with the service network, and we're delighted to be on board."