North American Tire & Retread Expo draws praise from exhibitors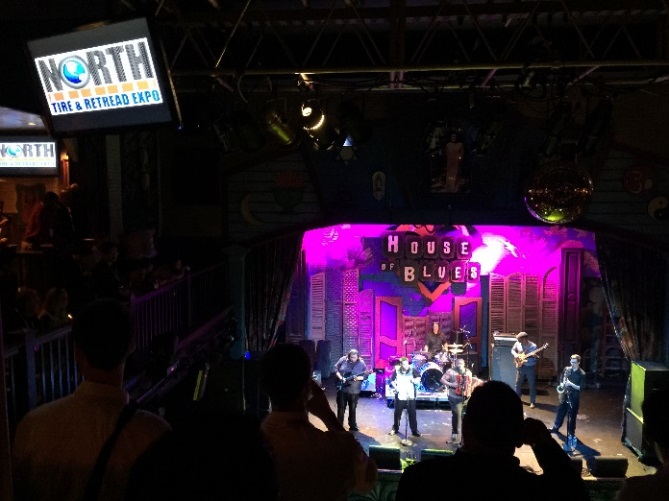 The 2015 North American Tire & Retread Expo was held at the Ernest N. Morial Convention Center in New Orleans between 15 and 17 April, 2015. Featuring 112 tyre, tyre retread, and tyre equipment and repair companies, the show attracted 1,041 registered visitors.
The Expo hosted an inaugural party for all visitors and exhibitors at the House of Blues on the evening of 15 April, while training sessions were held by Shamrock Marketing, Central Marketing, B&J Rocket America, Matteuzzi, and Tech International. Three-time Indy winner race car driver Helio Castroneves made a guest appearance at the Firestone Racing Tires Booth and signed autographs and took photos with guests.
Conferences were held on the second day, featuring six speakers from the industry.  Conference sponsor Triangle Tyre Co's Sun Shumin, executive president, awarded raffle winner Joe Casebere of Rema Tip Top North America an Apple iPad Mini.
Exhibitors featured top industry leaders as Goodyear, Pre-Q Galgo, Nokian, Marangoni Tread North American, Triangle Tire USA, Vipal Rubber Corporation, HB Plus Bandamatic, Rema Tip Top North America, Sailun Tire, Husky Tire Corporation, Ironhead Retread Technologies, Elgi Rubber Company, B & J Rocket America, and many more.
"The show was marvelous! We will definitely be coming back next year." said exhibitor and third place winner at the Miss Retread Truck Tire Contest Techno Pneu, Inc. of Quebec, Canada.
"To state that I was pleased with the Expo would be a gross understatement. I have not had such a good time at a tire & retread conference since the old ARA shows at Louisville," stated Harvey Brodsky, managing director, Retread Tire Association
"I thought the show was terrific. It's great to see a viable trade show for the retreading industry in North America once again," added David Wilson, Retreading Business Ltd.
"We had a great show and managed to make very high quality connections. We plan to participate and grow with the show next year," said Don Rizzi, Marangoni S.p.A. (Marangoni Tread North America)
Kyle Fernandez, Black Magic Staples (Utility Composites) of Austin, Texas added: "I just wanted to write you a quick note to thank you again for your hard work in getting the show arranged in New Orleans.  Don and I agree that the show was fantastic in all aspects!"