Michelin, John Deere showcase tractor performance with Drivers Challenge finalists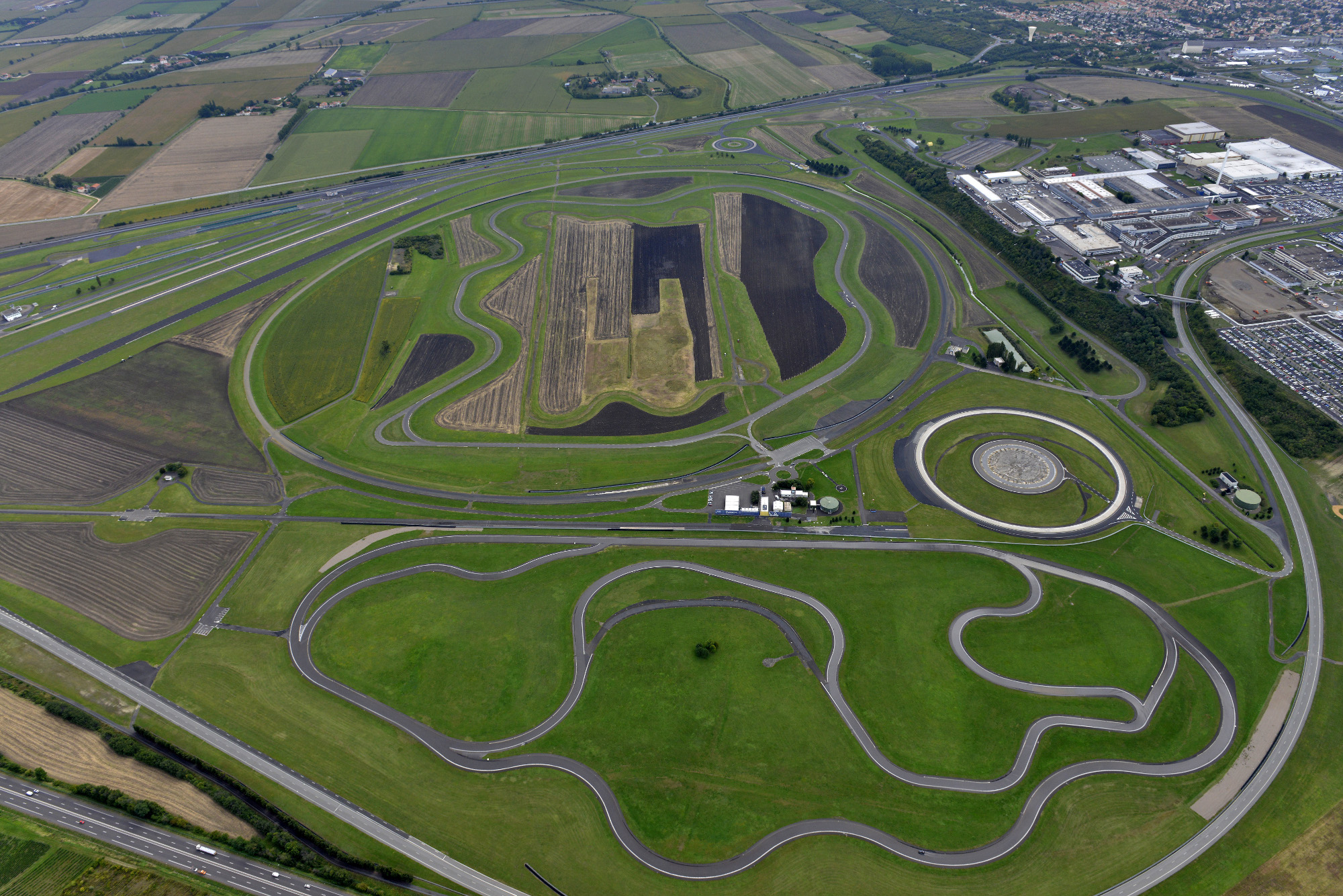 Seven tractor-driving finalists in the European Drivers Challenge have been invited to the Michelin Technical Innovation Centre Test Circuit in Ladoux, France to demonstrate how best practice can affect tractor performance. Each participant will get his own John Deere 6215R AutoPowr tractor, pulling a heavy 20t Joskin two axle trailer. The tractors will be equipped with Michelin MachXBib tyres, with trailers featuring Michelin CargoXBib High Flotation tyres. The participants will be challenged to select their own strategy of tractor settings and tyre inflation pressures.
The seven tractor operators from seven European countries will compete to win the European Drivers Challenge title on April 30, 2015, each representing their home country (France, Germany, Ireland, Netherlands, Portugal, Spain and UK). Unlike traditional motor racing, it's not the tractor operator with the fastest lap who will make it onto the podium. The winner will be the contestant with the best overall strategy to achieve a fast transport time, combined with the lowest possible fuel consumption and the least soil compaction in the field. Furthermore, they will need to complete a handling course along the way too, and ensure they succeed in all objectives without any failures.
The range of tasks represents the typical daily challenges that today's contractors constantly face. Time and money matter: that's why it is essential that farmers and contractors use the latest technologies available in order to win the battle of speed, fuel efficiency and soil protection.
The European Drivers Challenge has been organised jointly by John Deere and Michelin to demonstrate how the proper understanding of technology by users influences performance both on the road and in the field, even when using highly automated equipment. The event is designed to showcase the key role tyres play in managing difficult terrain with different levels of grip and traction, whilst protecting the soil from compaction and saving on fuel.
Located close to Michelin's headquarters, the Michelin Technical Innovation Centre Test Circuit is one of the world's largest vehicle test facilities, made up of 19 tracks totalling more than 41km – typically the exclusive preserve of Michelin research and development engineers testing future generations of tyres.