Continental's tyre test centre up and running in China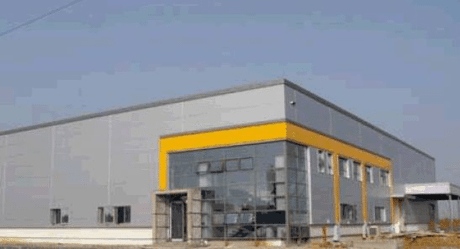 Following the opening of a tyre research and development centre at the site of its factory in Hefei, China, Continental says it will be able to more quickly and efficiently develop new generations of summer and winter tyres for the Chinese market. The centre, which was erected with an investment of more than €4 million, opened at the end of March.
Equipment at the centre includes a drum test bench that was custom-built to facilitate the testing of winter tyres throughout the entire year. In its current, phase one guise the facility occupies an area of around 6,000 square metres and has the capacity to machine test around 6,000 tyres a year. Plans already exist for a second phase that will give an extra 1,000 tyre capacity.
"This new facility represents another step in the systematic implementation of our 'Vision 2025', a programme for growth that targets a better global balance of our research and development, production and sales activities," states Nikolai Setzer, head of Continental's Tire division. "At the new research and development centre in Hefei, summer and winter tyres for the APAC region will be developed and tested, with the aim of reinforcing our market position in this important growth region. The guiding principle behind our growth in the booming Chinese automotive market remains our motto 'in the market, for the market'."
Continental's executive vice-president of Passenger Car Replacement Tires APAC believes the facility will benefit Continental's regional activities in both the original equipment and replacement markets. "Our research and development centre in Hefei will help us forge even closer links with our customers in both the replacement and original equipment sectors, opening the door to long-term relationships with new customers in the region," says Philipp von Hirschheydt. "We will also be working closely with other labs in the region and are aiming to further expand our facilities in the next few years."