Grouptyre brand portfolio offers affordability in varied applications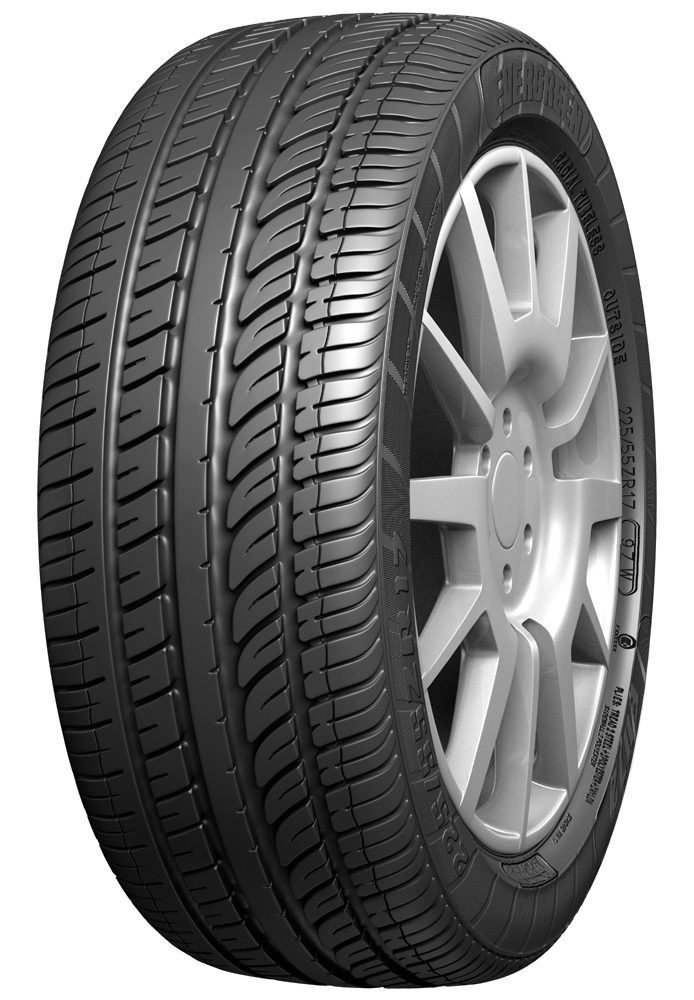 Grouptyre says that UK retailers continue to demand a diverse range of tyres from different manufacturers to meet the varying needs of their customers.  Its exclusive brands, which include Landsail, Evergreen, Federal and Goodride, are designed to offer affordably priced products that cover a range of driver demands.
Evergreen's vast range of passenger car tyres are supported by a "tyre life guarantee" offered as standard, offering to replace "any tyre that is found to be defective due to the manufacturing process or materials used, or with irreparable damage resulting from normal road use." Leading the Evergreen range is the EU76 UHP tyre. It is designed to provide low levels of road noise, while larger grooves provide better handling on wet surfaces, and a v-shaped tread design increases traction and cornering grip on both wet and dry roads. The EU72 meanwhile is designed to reduce rolling resistance as a more mass-market focused product. More information on the Evergreen passenger car range was presented at Shanghai's Reifen China 2014.
60 year-old manufacturer Federal is marketed at performance car enthusiasts, with the 595, 595 Evo and 595 RS-R at the top of its range. The 595 features an aggressive v-shaped tread and silica compound for improved grip and stability under acceleration, cornering and braking. The Evo version features the Taiwan brand's 3D tread design, for more precise cornering, grip and control at high speeds.  The tyre's two-in-one pitch alignment reduces noise at high speed, while the large, solid shoulder blocks improve lateral grip and handling and the central rib increases straight line stability. Federal has also introduced an asymmetric passenger car tyre, the Formoza AZ01. The tyre is characterised by low noise and a good level of wet grip, Grouptyre says.
Goodride, produced by the Zhongce Rubber Group, also has a broad range of products to cater to the PCR market. Its SA07 is a premium performance tyre for high powered saloons and sports cars, with a silica based compound for improved wet and dry traction. The asymmetric SA05 provides more traction and stability at high speeds, whilst the silica-based compound maximises contact between the tyre and road in wet and dry conditions. The RP28 offers a comfortable touring option, having used computer aided design for a tread that reduces noise and improves water drainage. It also uses silica technology to reduce rolling resistance.