Coventry MotoFest to feature Falken International Drift Team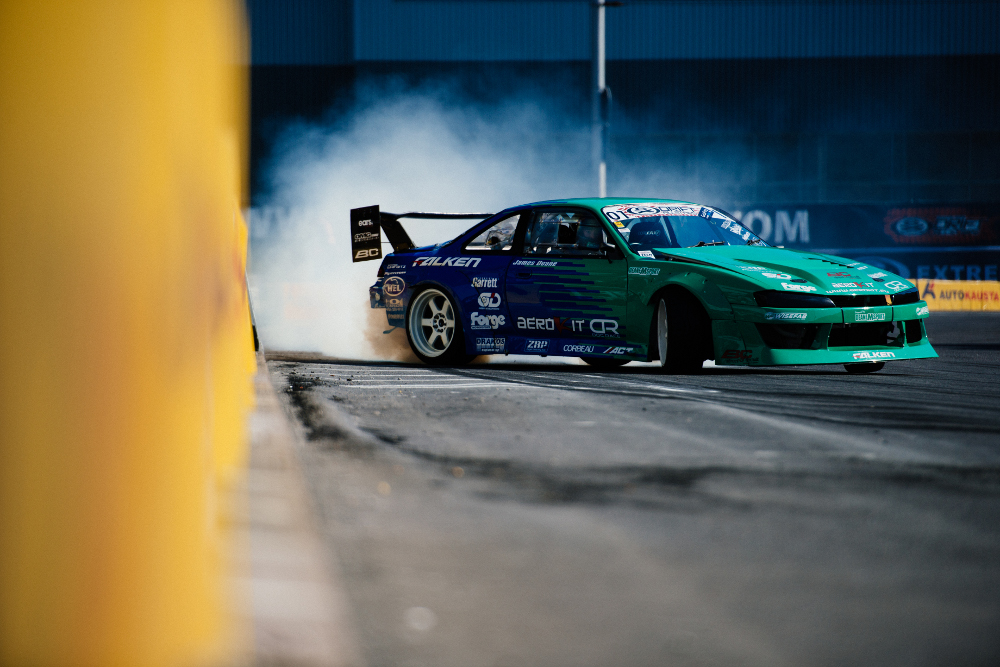 The Coventry MotoFest will make the city the first in the UK to stage competitive motorsport on public roads, and Sumitomo global brand Falken has added its support to the event. The manufacturer's drift team has become the first to announce that it will perform at MotoFest on 29-31 May 2015.
The UK team of Matt Carter, Paul Cheshire and Kirstie Widdrington, plus Irish Drift champion James Deane, are planning to get all four Falken-shod cars simultaneously driving around the Coventry ring road in a spectacular display of car control at speeds of over 80mph – sideways.
The four car team includes former British Drift champion Matt Carter who will be driving his 650bhp Nissan R32 and jumped at the opportunity to take part. "We've all watched the Fast and Furious films or played the street driving games and wanted to drive our purpose built race cars in the city but that was never going to happen these days," says Carter. "What with all the safety and legal issues it was pretty much impossible but the team at MotoFest have done something amazing to pull this off. When we heard about it we just had to be part of it!"
Drifting is the automotive equivalent of ice skating with points awarded for style and speed rather than outright lap time. Front running teams such as Falken compete in championships across Europe in one of the fastest growing forms of motorsports.
With no chance to practice beforehand the team will have to draw on all of its years of experience to get to grips with the much tighter confines of the slippery ring road, hemmed in by concrete walls and barriers. "We usually perform drifting at racetracks," adds team member Paul Cheshire. "The bumps, grids and throw in a greasy layer of diesel, not to mention the unforgiving nature of the concrete and it will add to a challenging drift arena."
Tyre maker Falken was keen to get more involved in an event it has supported from its initial year. "Taking the action to the fans is what Motofest is all about," says Falken's UK director, Matt Smith. "This is the only place to see a safe and spectacular drift on a UK road, it will look incredible."
James Noble, Coventry MotoFest festival director said, "This is another UK first for Coventry MotoFest and spectacular to watch; all roads lead to Coventry."