Falken-shod 'Milky' delivers full-fat performance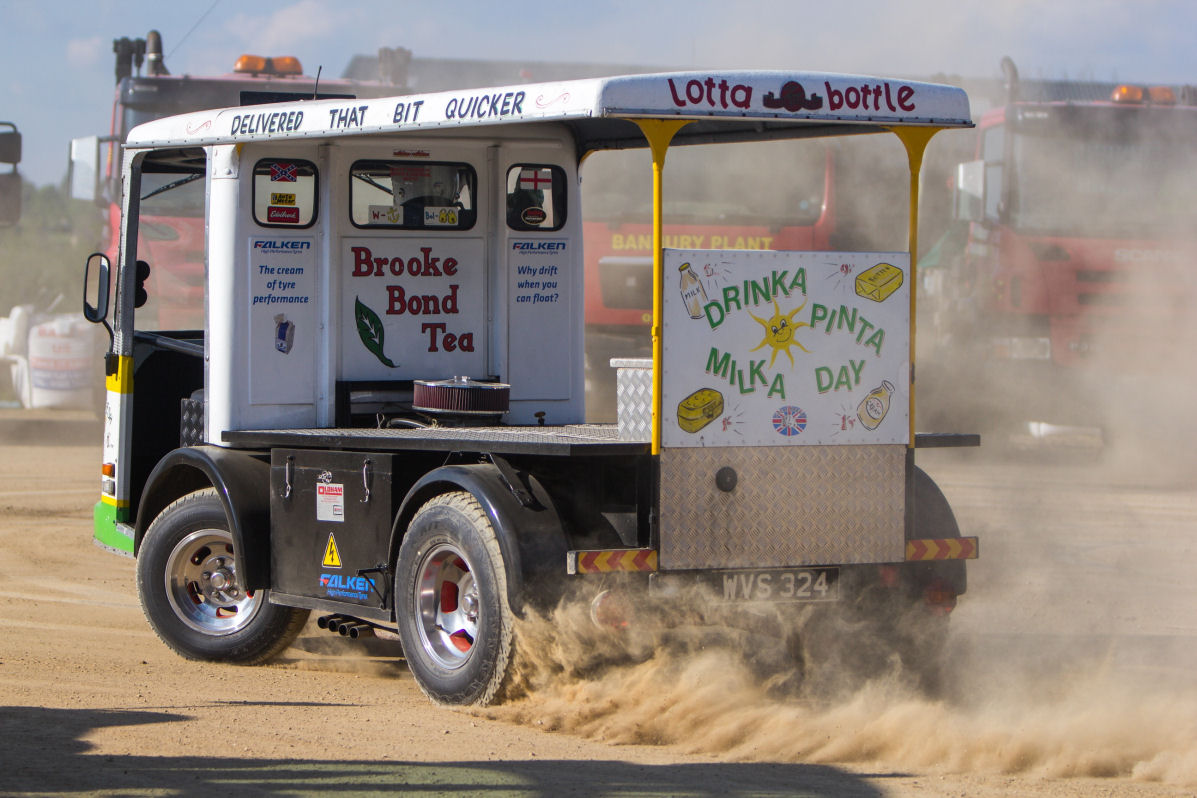 This high-octane story has a whiff of Top Gear to it but we've been assured that Mr. Controversy and his two colleagues are in no way involved. Falken Tyre Europe shares news of 'Milky', a vehicle that started life as a utilitarian carrier of dairy products, but thanks to its extensive modifications may well now be the fastest milk float – in the world.
Falken comments that although electric powered vehicle numbers are on the rise, a growth occurring at petrol power's expense, the changes made to the 1961 Morris milk float show that switching over from electric to petrol has its merits. The 3.5 litre Rover V8 engine, which is mounted behind the driver, gives the float a level of performance not found in others of its breed. But despite so much power and the fitment of Falken's WildPeak off-road and Linam van tyres, a vertical steering column and the lack of basic safety equipment make Milky less than ideal on the drifting circuit.
"Compared to my 600+bhp Nissan competition car, this was still more of a pig than a cow to drift," shares Team Falken drift driver, British Drift champion Matt Carter, after a test drive. "With no seat belts or doors, it was a case of hanging on rather than hanging the tail out!"
Whilst much of the history of Milky is not known to Oxfordshire-based owner Mel Smith, it is believed the conversion was undertaken by a wealthy enthusiast to tow a speedboat around London; Falken reports hearing tales of it being spotted travelling at speed around the capital.
Falken points to Milky as evidence of its ability to supply a huge range of vehicles. "We increasingly claim that we offer a full range of tyres and patterns in the UK, from Minis to trucks and buses," comments Falken's UK director Matt Smith. "Now, we can even say that V8 milk floats are not a problem – just try us."