Firestone launches musical promotion, with iTunes vouchers and Fiat 500s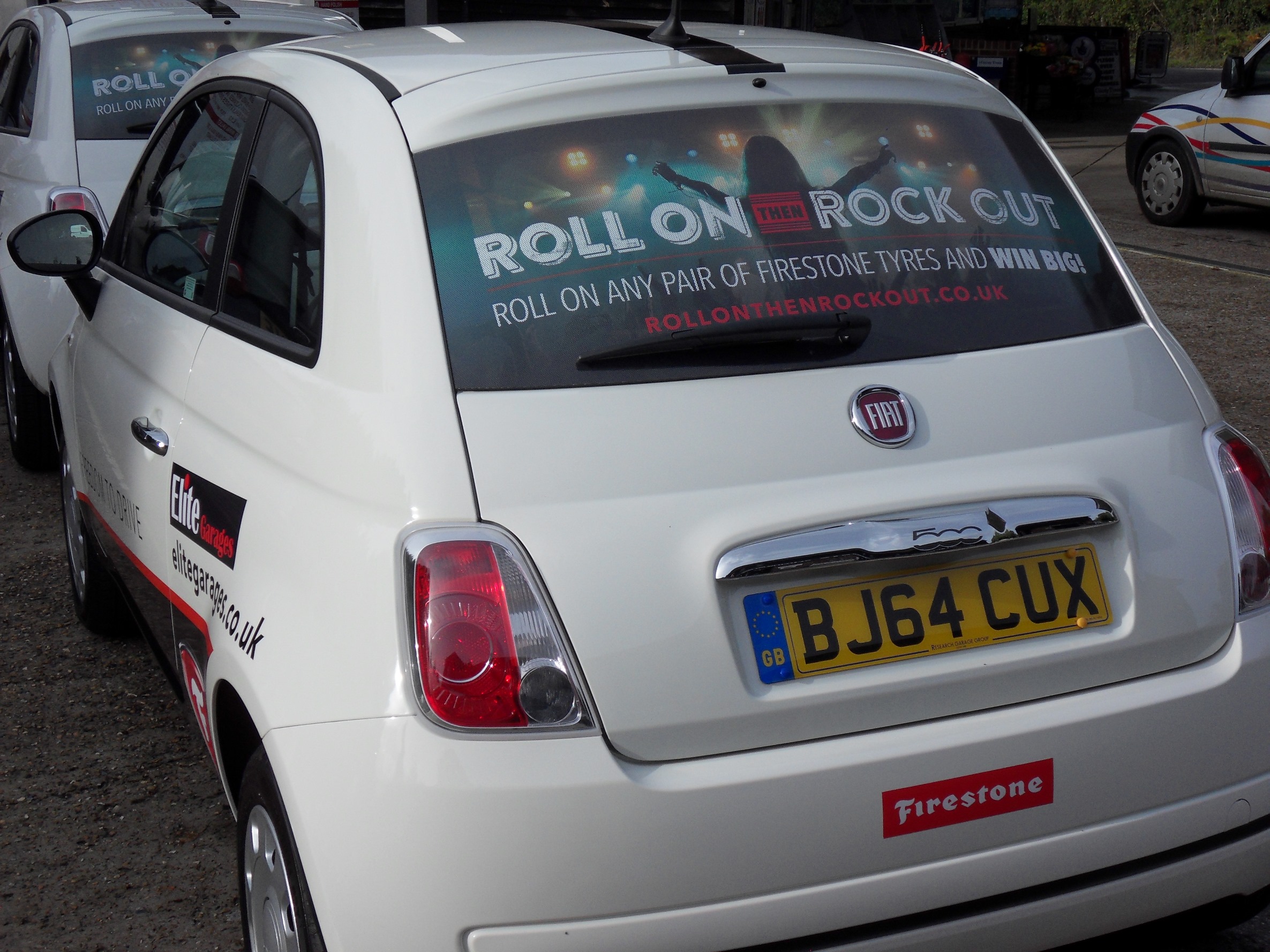 Bridgestone is continuing its youthful "reinvigoration" of the Firestone brand through a musical retail promotion. The 'Rock On Then Roll Out' sales campaign runs until November 30, with more than £100,000 in iTunes vouchers and a chance to win a trip to The Brit Awards on the table. Firestone increased European activity has so far included a new Destination HP SUV tyre launched in Valencia and an Indy500 themed retail competition. Bridgestone said it would get behind its second line brand further in 2015, with more announcements on the horizon.
Firestone purchased a fleet of Fiat 500s for participating dealers to utilise, all with eye-catching branding. Centre managers can offer them as courtesy cars or to incentivise staff, with Firestone's aim being to spread the word amongst motorists.
In the Rock On Then Roll Out campaign itself a customer will receive a scratch-off ticket to win an instant prize for every two Firestone tyres purchased in a single transaction.
Participating retailers include BA Bush, Elite garages, Just Tyres, Savoy tyres, ETS, Watling tyres and Tyre Spot.
Firestone's sales and training development manager Mark Fereday said: "We are all excited about this sales campaign and are confident that it will resonate with dealers and motorists alike.
"The branding is youthful, vibrant and instantly welcoming to motorists, which are significant features when thinking of Firestone.
"We hope that this new musical direction will be warmly received as we look to elevate a brand which already boasts a rich sense of heritage to its name."