Bridgestone demonstrates flexible approach at Euro Bus Expo 2014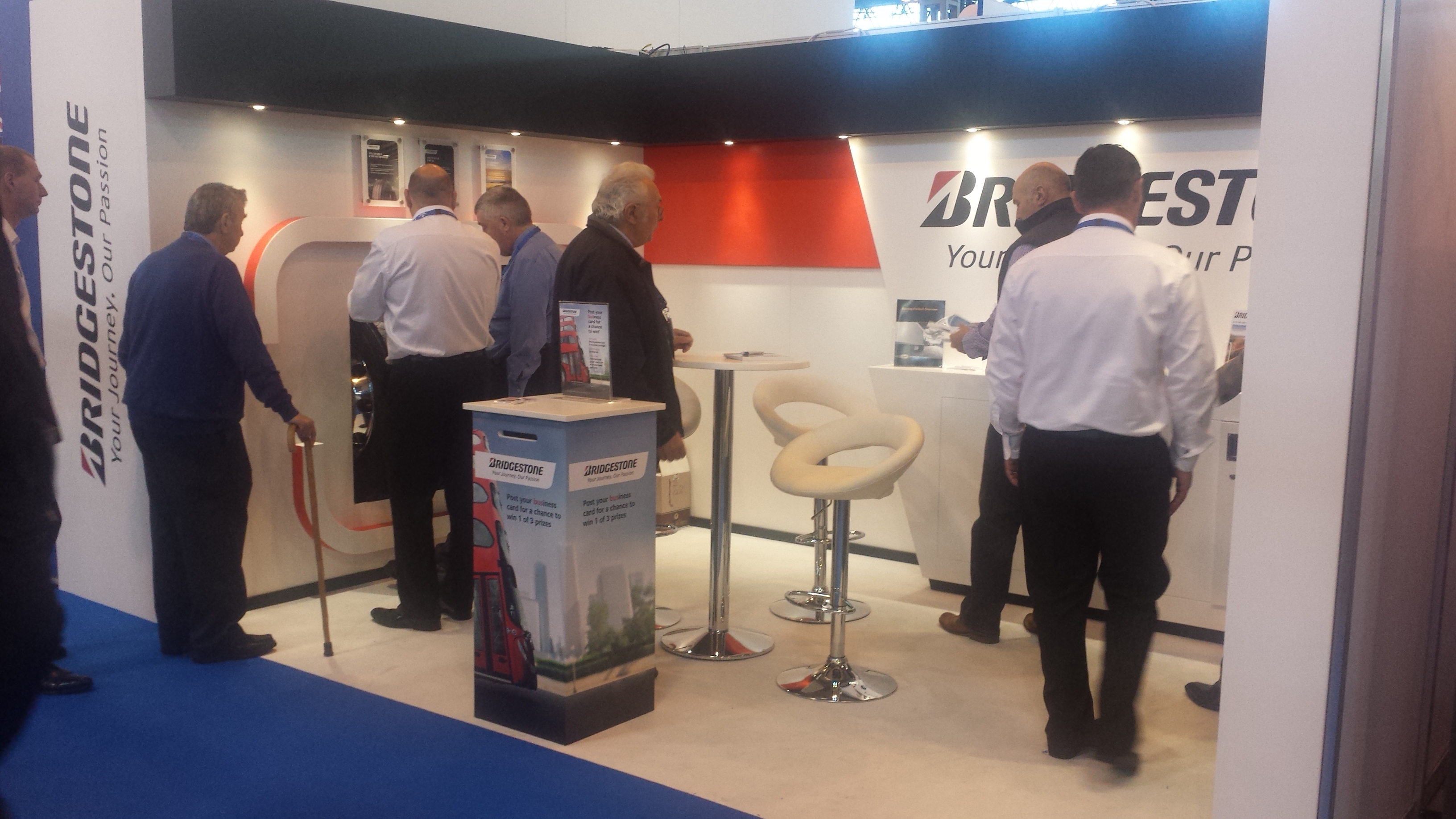 Bridgestone secured "significant new fleet business" at the NEC's Euro Bus Expo 2014, the company states. The tyre manufacturer said it had demonstrated its "flexible tyre service", and "consistency of supply", rather than talking solely about tyres. In showing such features as maintenance and support programmes, provision of retread products and simplicity of invoicing, Bridgestone's fleet operations manager Matt Millington said that the Euro Bus Expo presence could mark the beginning of an exciting new chapter for the bus and coach team.
"We were keen to communicate two key messages, both of which we feel separate us from many of our competitors. Firstly, we are flexible. Fleets can opt for a full-fit package where we physically remove then re-fit the wheel assemblies to our customer's vehicles.
"Alternatively we can offer an option where we solely supply the built up assemblies to our customers, or we also boast a 'hub and spoke' service where we don't offer a resident tyre technician on our customer's premises but run the assemblies out of a central operations service building.
"Secondly, our operations managers are very hands-on and understand the importance of creating close working relationships which last. They are on site every single month and they pride themselves on knowing the condition of each and every single tyre."
Millington said that the Euro Bus Expo showing would help Bridgestone in its plans to gain a bigger market share in 2015. "We have some targets in mind and we are certainly confident that our presence here will allow us to hit them. We want to add a minimum of 2,000 extra vehicles to our contract portfolio in 2015 and from the conversations we have had, there is certainly no reason why we can't achieve this."