Apollo announces final Manchester United football challenge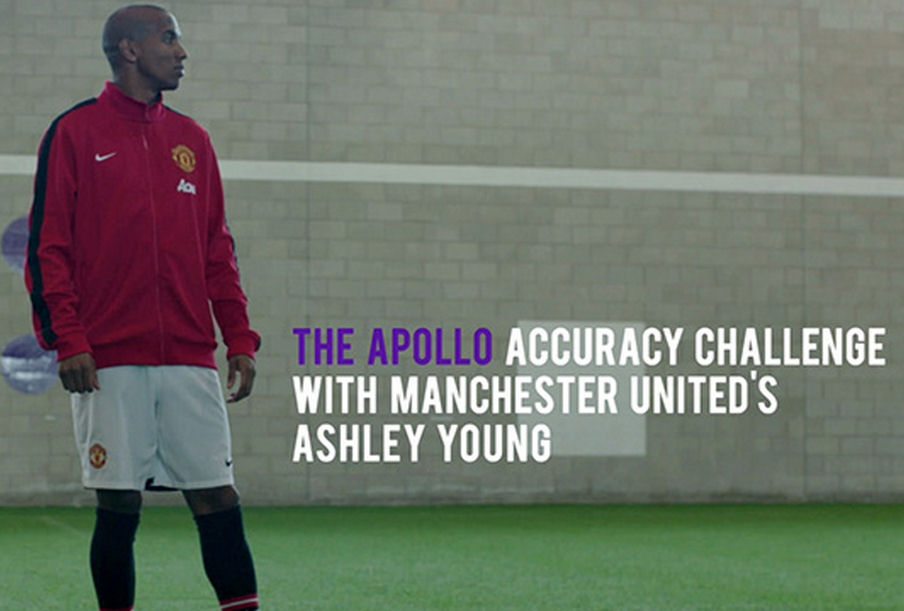 The third and final skill test in the 'Apollo Challenge' has begun. Together with Manchester United F.C., tyre maker Apollo Tyres is encouraging football aficionados to demonstrate just how on target their shooting is with the Apollo Accuracy Challenge. This particular challenge sees Manchester United midfielder Ashley Young demonstrate the importance of accuracy, a quality Apollo Tyres argues is the most important skill for any footballer.
The competition format is the same as for the prior agility and control challenges – participants must submit a film to the Apollo Tyres Facebook page that shows their mastery of the accuracy skill demonstrated by Ashley Young. The winning submission will receive an all-expenses paid trip for two to Old Trafford, where from the comfort of a VIP box they'll watch Manchester United play Liverpool on 13 December 2014. The winners will also receive travel, 5 star hotel accommodation, a signed Manchester United shirt, post-game hospitality and a surprise goody bag.
"Accurate shooting is one of the most important skills in a footballer, especially as a forward player," comments Ashley Young. "At the highest level you might only get one chance per game so it's crucial you are accurate and take that chance to help secure the points for your team."
Full details are available at the apollochallenges.com website.