Aeolus introducing CV steer winter tyre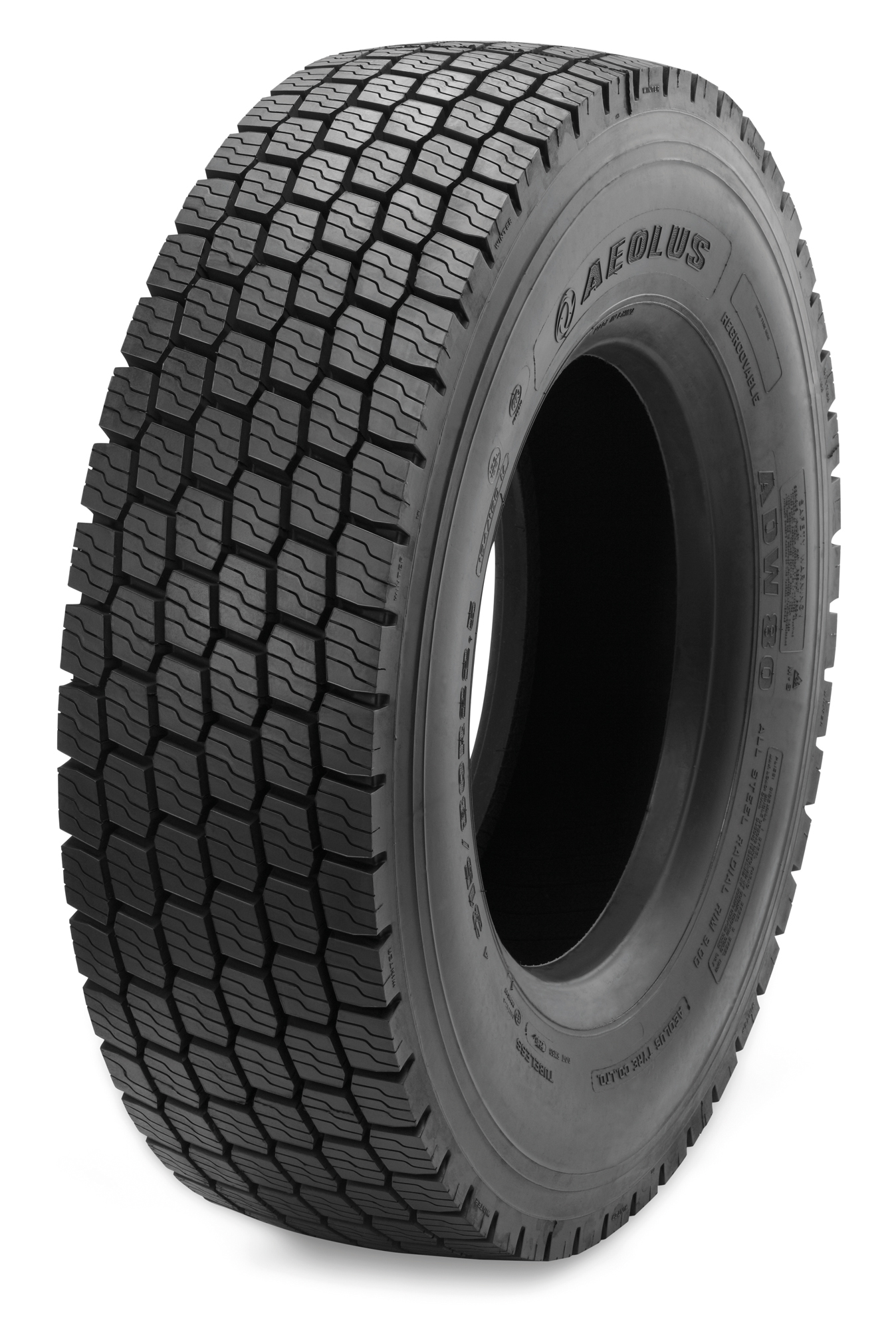 Aeolus announced a steer position addition to its winter tyre series at Reifen 2014. The new tyre lines up alongside the existing ADW80 for drive axles, which has itself been expanded to include new sizes.
Both tyres incorporate an extra-deep profile with special strip technology and inter-connected profile blocks. This helps to create extra reliability and driving comfort, and to improve longevity. The ASW/ADW winter tyres have an extra-wide profile that offers additional grip. Combined with interconnected profile blocks, this helps to create greater stability.
"Safety is always important. However, during the winter, strictly adhering to transport schedules is certainly of equal importance", states Bertus Heuver, director Heuver Tyrewholesale, distributor of Aeolus in continental Europe (Kings Road Tyres supplies Aeolus in the British Isles).
"When conditions like rain, snow and ice are encountered, transporters still want to meet their delivery obligations. And if trucks have been fitted with suitable tyres, their cargo can reach its destination on time. The Aeolus ASW80/ADW80 winter tyres offer maximum certainty. Thanks to an excellent profile, they offer superb grip and stability in winter conditions. This reduces pressure on logistical planning and results in fewer accidents due to slippery wheels or loss of control.
"Winter tyres are important because they help to avoid unpleasant surprises. And that's good for business. Aeolus winter tyres offer a two-fold business advantage: due to their reliability and due to their excellent price/quality ratio."