Electric superbike to draw on Bridgestone's tyre expertise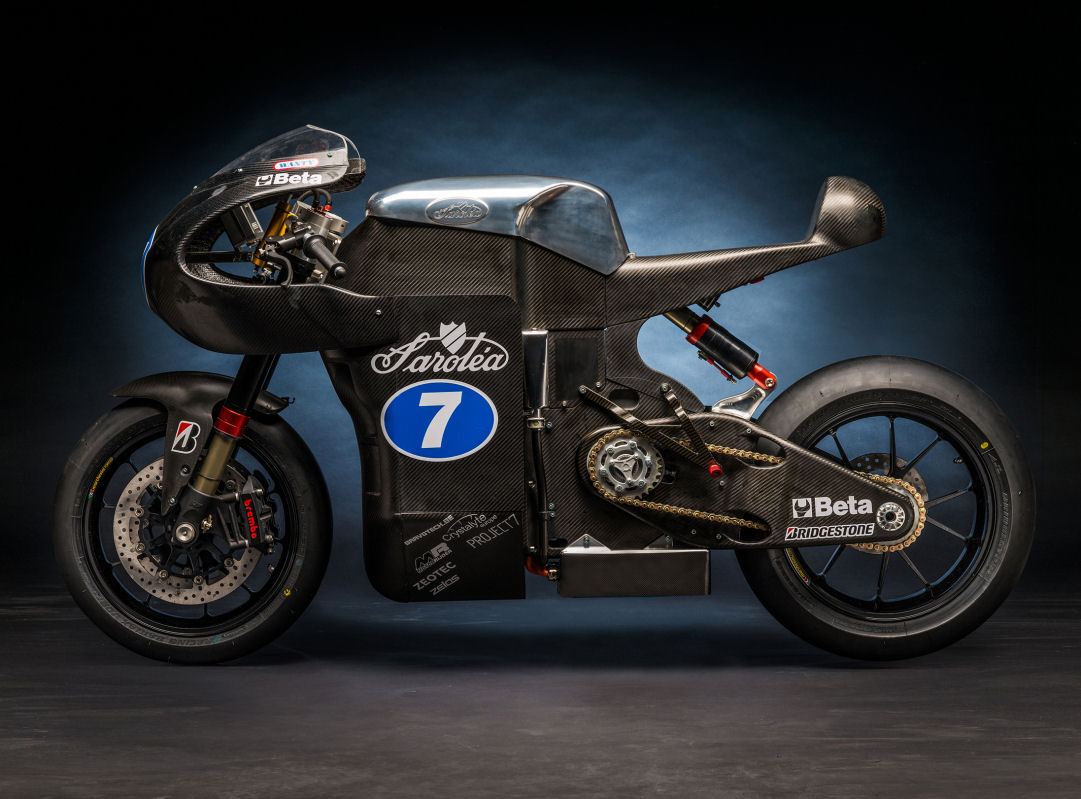 Bridgestone has formed a technical partnership with Belgian motorcycle brand Saroléa, designer of the Saroléa SP7 electric superbike that was shown for the first time during the Speed Trophy at Belgium's Mettet circuit on 26 April. The deal will see Bridgestone provide technical support and tyre expertise for Saroléa's track testing and racing plans, which for 2014 include the TT Zero Challenge at the Isle of Man TT series and the FIM eRoadRacing world cup series.
Green doesn't mean slow, and the electric SP7 shifts from 0 to 100 km/h in 2.8 seconds, on its way to 250 km/h at full throttle. To harness this power, Bridgestone will fit the SP7 with Battlax V02 racing slicks, constructed with its latest "GP belt" technology. Bridgestone says its partnership with Saroléa is seeded from its commitment to a future with sustainable mobility. This is underpinned by the corporation's long-term environmental vision, which focuses on ecological conservation, resource conservation and reduction of CO2 emissions.
"This Bridgestone partnership is an exciting opportunity to combine our MotoGP experience with our vision of sustainable mobility. The Saroléa superbike is blazing a trail for electric motorcycles and e-racing," says José Enrique Gonzales, director marketing, Bridgestone Europe.