Saroléa to ride on Bridgestone again at TT Zero races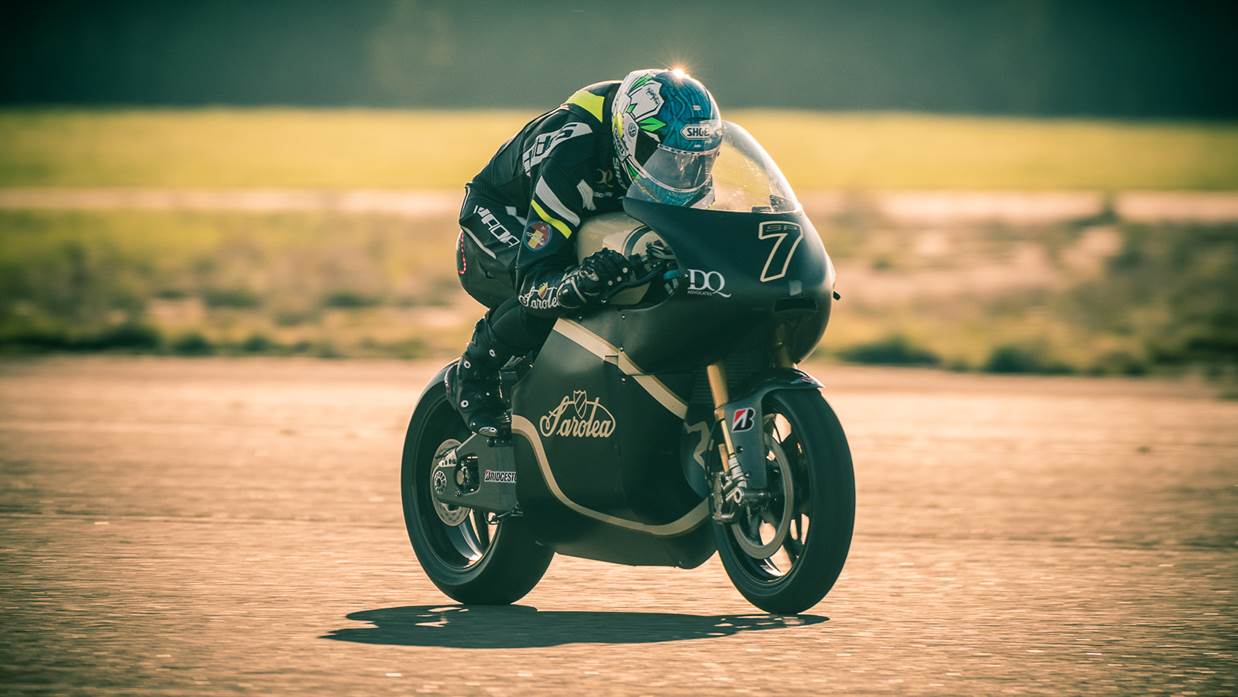 Bridgestone is continuing its partnership with the all-electric Belgian motorcycle manufacturer Saroléa. For the fourth year in a row, the tyre maker will support Saroléa's participation in the TT Zero races at the Isle of Man on 7 June. Bridgestone's partnership with Saroléa dates back to 2014 and involves the provision of full technical support and tyre expertise for Saroléa's track and road ambitions.
The Saroléa SP7 racing bike is fitted with off-the-shelf Bridgestone Battlax tyres. "This partnership gives Bridgestone an exciting opportunity to demonstrate that we push the limit when it comes to the quality of our products. And by entering our regular off-the-shelf Battlax Racing tyres to the TT Zero, we hope to show that we can give everyday riders the best possible performance," explains Nico Thuy, head of Motorcycle department at Bridgestone Europe.
Dean Harrison of Yorkshire, a very experienced motorcycle racer, will pilot the SP7 for the second year in a row. "Since last year, the team have made significant improvements to the SP7 so I am excited to find out what they have done. My aim for this year is a podium and I cannot see any reason why that won't be possible," shares Harrison.
Bridgestone expresses confidence that Harrison's racing skills, combined with the technology and innovation of the SP7 and the Bridgestone Battlax racing tyres, "ensure the team is a strong contender in the race for the podium."