Bridgestone pride in F.C.C. TSR Honda France EWC victory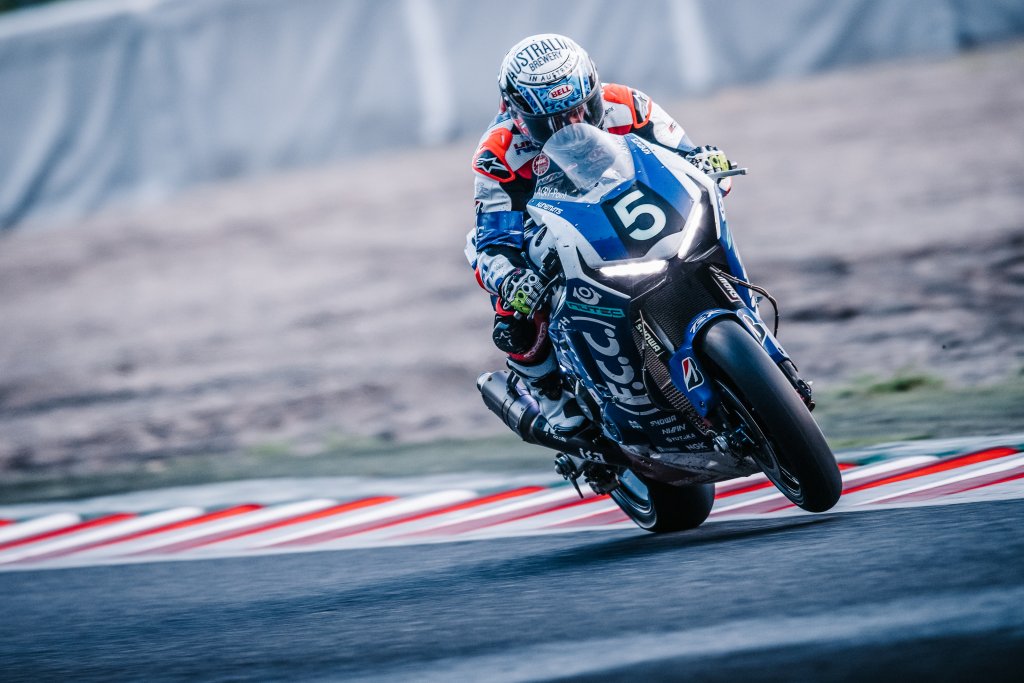 A fifth-place finish at the Suzuka 8 Hours has given F.C.C. TSR Honda France overall victory in the 2017-2018 FIM Endurance World Championship (EWC). Bridgestone, as the team's exclusive supplier, says it is "particularly proud to have contributed to this incredible accomplishment."
"On behalf of everyone at Bridgestone, I would like to congratulate the entire F.C.C. TSR Honda France team on their outstanding performance throughout the season," says Nico Thuy, head of Motorcycle at Bridgestone EMEA. "It's extremely rewarding for us to see a team racing on Bridgestone tyres perform so incredibly well to win one of the most demanding championships in the motorcycling world."
Bridgestone supplied the team with tailored Racing Battlax tyres for all five EWC races this season. F.C.C. TSR France #5 finished sixth at the Bol d'Or (24-hour), first at the 24-hour of Le Mans, third at the 8 Hours of Slovakia Ring, first at the 8 Hours of Oschersleben and fifth at the Suzuka 8 Hours.
F.C.C. TSR Honda France #5 completed 196 laps of the Suzuka circuit in the eight-hour race, with a fastest lap time of 2'09"611. The other permanent EWC Bridgestone-backed team, YART Yamaha #7, showed very high potential in the practice sessions, finding its way into the top 10 trial session. Unfortunately, the team had to retire from the race with five hours to go.
The winner of the Suzuka 8 Hours also rode on Bridgestone Racing Battlax tyres. Yamaha Factory Racing Team #21 achieved its fourth successive win in the Japanese round of the championship after an incredible battle with Kawasaki Team Green #11 and Red Bull Honda with Japan Post #33. Sunday's race was the 14th time in a row that a team running on Bridgestone tyres has taken the chequered flag at the race.
Mercury Racing #121, which has been a Bridgestone-backed team since the Le Mans 24h race, ended the season fifth overall, came 5th position in the overall standings after finishing 14th at Suzuka, and is thus the top-ranked private team in this season's EWC.
"We noticed that at Suzuka, of the 64 teams to start, 31 were running on Bridgestone tyres," comments Thuy. "It's an incredible vote of confidence so soon after our return to endurance racing. At the same time, at every single EWC race in 2018, the team to take first place has done so on Bridgestone tyres."
Bridgestone will soon have the opportunity to extend its tally of victories. The 2018-2019 season of the FIM Endurance World Championship is due to kick off at the Bol d'Or in September.