Bridgestone and Saroléa to chase podium at 3rd Isle of Man TT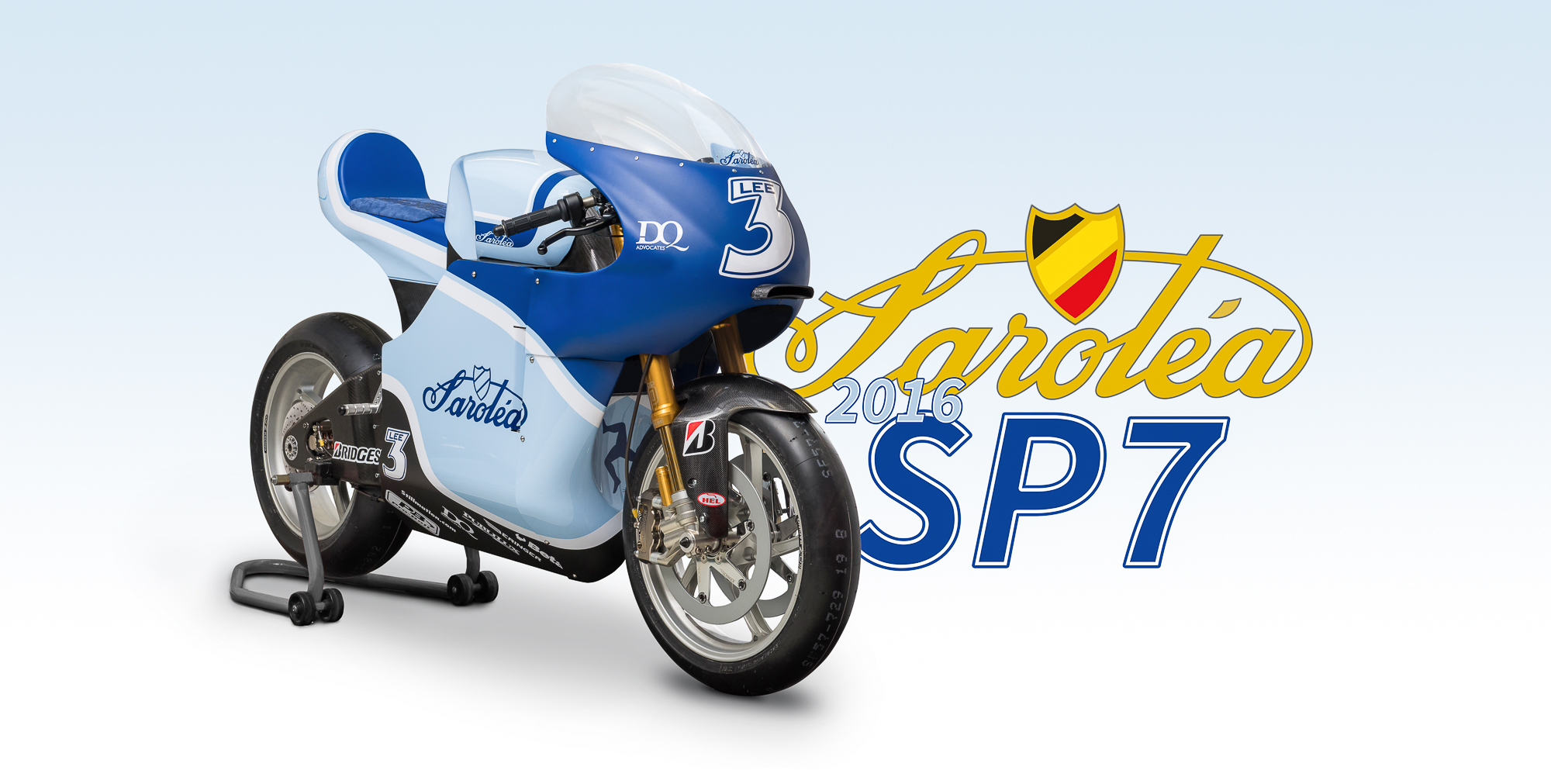 Bridgestone's partnership with electric motorcycle manufacturer Saroléa continues with its third visit to the TT Zero at the Isle of Man on 8 June. Riding on two promising performances (fourth in 2014 and fifth in 2015), the all-electric Belgian motorcycle manufacturer is reaching out for the podium this year with two world class riders. Bradford's Dean Harrison and Northern Ireland's Lee Johnston will pilot an SP7 each, 2 bikes in 2 different colours.
The SP7 boasts improvements in aerodynamics, a modified motor, and a maximum speed of 320 kph. Coupled with Bridgestone Battlax racing tyres, the manufacturer says it should prove once again that green doesn't mean slow.
To optimise its performance, Bridgestone welcomed Saroléa to try out the new and improved SP7 at its European Proving Ground near Rome. "This partnership gives Bridgestone an exciting opportunity to demonstrate that we push the limit when it comes to the quality of our products. And by entering our regular off-the-shelf Battlax Racing tyres to the TT Zero, we hope to show that we can give everyday riders the best possible performance." explains Nico Thuy, head of the motorcycle department at Bridgestone Europe.
Bridgestone formed its technical partnership with Saroléa in 2014, providing technical support and tyre expertise for Saroléa track testing and racing ambitions. The partnership is seeded from Bridgestone's commitment to a future with sustainable mobility. This is underpinned by the Corporation's long-term environmental vision which focuses on ecological conservation, resource conservation and reduction of CO2 emissions.