TyreSafe's 'Outstanding Contribution' award goes to Highways Agency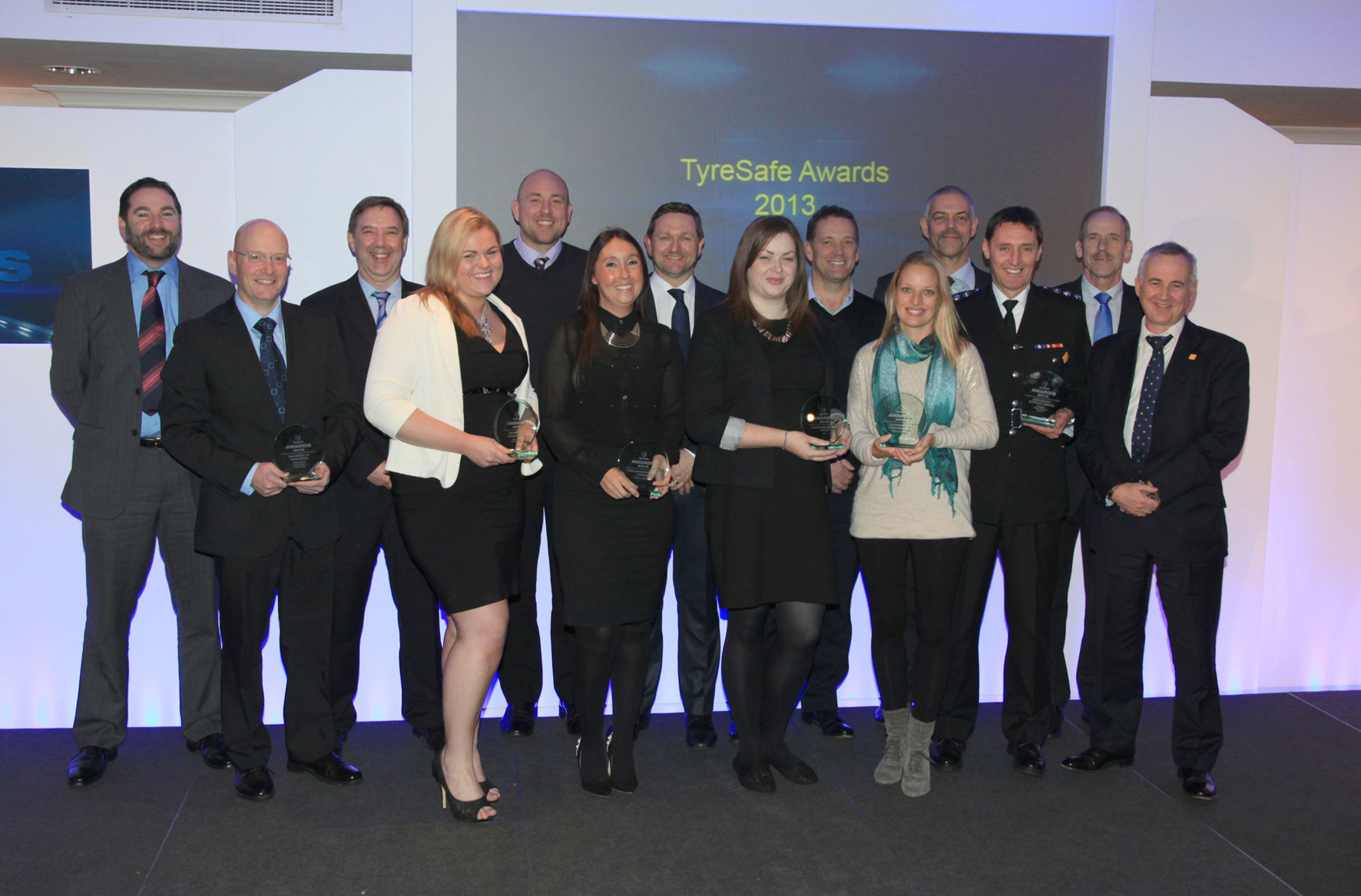 Efforts made by the Highways Agency to improve public awareness of tyre safety issues has been acknowledged during the first-ever TyreSafe Awards. The Agency was recipient of the 'Outstanding Contribution' award during last week's awards ceremony, an event set up to celebrate the activities and achievements of a wide range of businesses and organisations in encouraging better tyre care and maintenance.
"Tyre safety remains a serious concern in the UK, but on our own, we can only achieve so much," commented TyreSafe chairman Stuart Jackson. "The work of our partners and members really brings to life what we do and today's (20 November) awards is just a small way of acknowledging and sharing this. The Highways Agency is a thoroughly deserved winner of our principal award after such a fantastic couple of years supporting us, which has ensured that tyre safety is very firmly established and represented on the road safety agenda at the very highest levels."
TyreSafe notes that in 2013 tyre safety has become one of the Agency's key priorities and says that a number of high profile Highways Agency initiatives helped to significantly raise the profile of and promote understanding about the importance of regular tyre care and maintenance. The Agency's contribution to tyre safety includes introducing tyre-related safety messages on variable message signs around the UK's strategic road network, posting CCTV clips of tyre related incidents on social media sites and an educational animation.
The Outstanding Contribution award was one of nine presented this year. "Judging the awards entries gave us an enormous feeling of pride," continued Jackson. "Our partners have been working extremely hard with some amazing levels of creativity to capture the imagination and attention of the motoring public. I would like to take this opportunity to congratulate all of our winners and thank every single person who either entered the awards or has supported us in our efforts. We look forward to working together closely into the future."
 The full list of winners at the 2013 TyreSafe Awards is:
Tyre manufacturer – Giti Tyre (UK) Ltd
Tyre retailer – Micheldever Tyre Services / Protyre
Franchise dealer – HiQ
Independent garage – Jeff Fowkes Wheels Ltd
Vehicle manufacturer – Ford
Emergency services – Cheshire Fire and Rescue Service
Safety in the community – Bedfordshire and Luton Casualty Reduction Partnership
Champion of innovation – Staffordshire Safer Roads Partnership
Outstanding contribution – Highways Agency