Tag: Yonhap News Agency
Sale agreement or receivership – according to creditors, 30 March remains the deadline for Kumho Tire. Yonhap News Agency writes that Lee Dong-gull, chairman and chief executive officer of the Korea Development Bank, has ruled out an extension to this deadline. This means that should its labour union not agree to Qingdao Doublestar Tire's purchase of a 45 per cent share in the company, from Monday 2 April Kumho Tire will be bankrupt and placed under court receivership.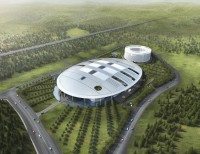 Hankook has slowed its production in response to amassing a record inventory glut. Seoul's Yonhap News Agency reports that the manufacturer has 660,000 unsold tyres, or 8.5 per cent of its monthly 7.75 million production capacity. The agency quotes an unnamed Hankook source as saying that the growth in demand expected after March had failed to materialise, leading to the surplus.