Tag: Ultra-Seal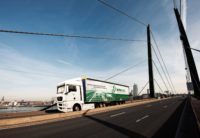 Ultra-Seal reports that "an increasing number of customers" are being convinced of the tyre sealant's benefits in terms of cost savings, reducing breakdowns and decreasing CO2 emissions. According to the company, both current and new customers are reducing tyre-related breakdowns by 50-75 per cent and increasing tyre life "substantially".
Bonn District Court and the higher Federal court of appeal in Cologne have rejected the application for a preliminary injunction against Ultra-Seal regarding the use of Ultra-Seal on the German market sought by the German tyre association BundesReifenVerband (BRV). According to the company, over the last few months, a large lobby had been set up by the BRV, which had been "proactively attacking Ultra-Seal users and the press with statements about Ultra-Seal being illegal on the German market on grounds of §36 of the StVZO (German Road Vehicle Registration Regulations) under 'Richtlinien' (guidelines) issued by the Bundesverkehrsministerium (Federal Transport Department)". Ultra-Seal stated its counterarguments against these allegations in statement published by Tyres & Accessories' German sister website, Reifenpresse on 23 May 2017.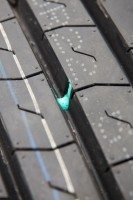 Schmitz Cargobull and Kögel Trailer GmbH & Co. KG recently started filling tyres with Ultra-Seal from their respective trailer factories. The news comes is one of a series of announcements that show a significant jump in Ultra-Seal usage. At the same time Ultra-Seal reports that it is "systematically acquiring full European network coverage by contracting Europart Denmark and Eurotyre Belgium for the distributorship rights for the sale of Ultra-Sea".