Ultra-Seal gains Schmitz Cargobull and Kögel as OE customers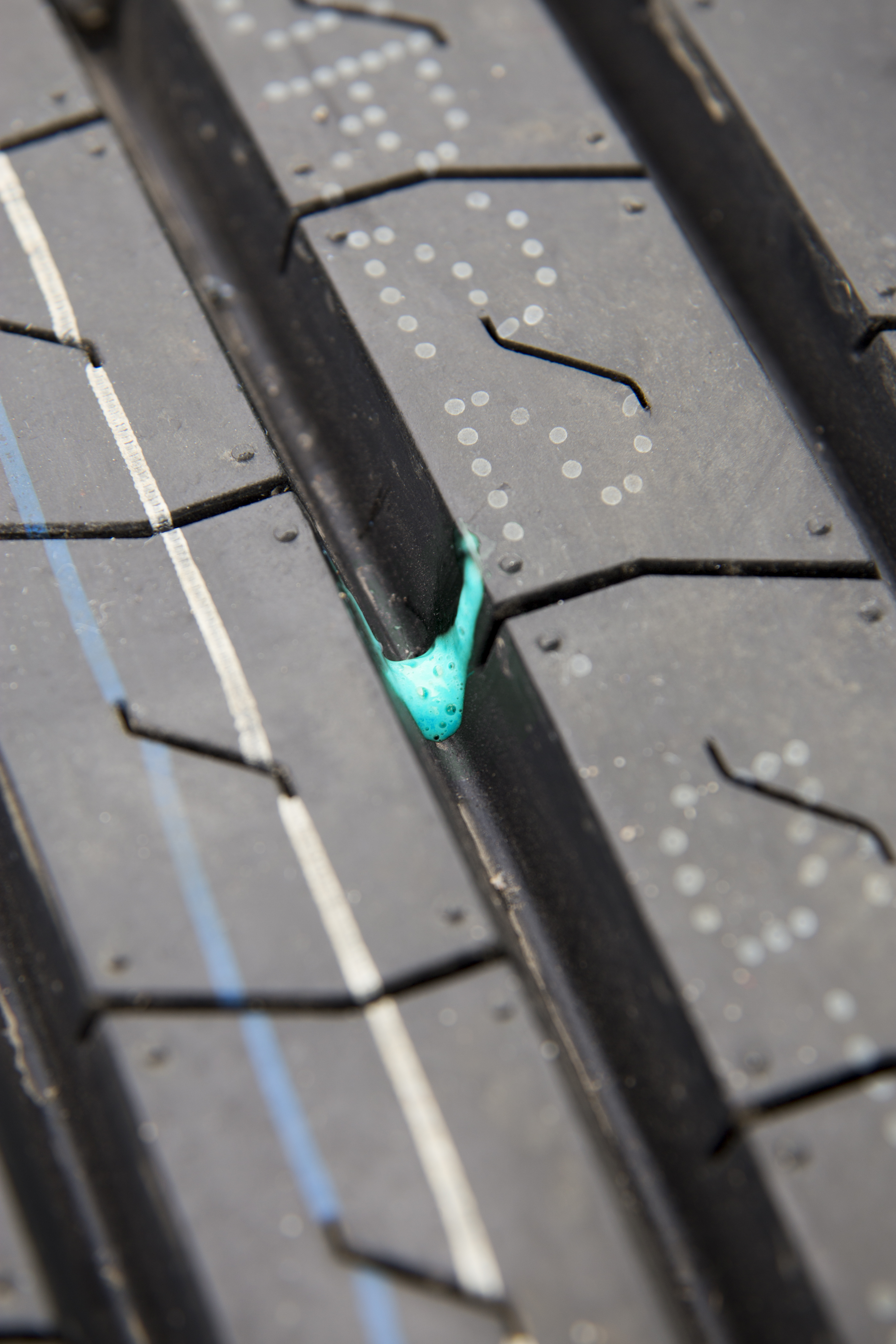 Europart and Eurotyre become distributors
Schmitz Cargobull and Kögel Trailer GmbH & Co. KG recently started filling tyres with Ultra-Seal from their respective trailer factories. The news comes is one of a series of announcements that show a significant jump in Ultra-Seal usage.
At the same time Ultra-Seal reports that it is "systematically acquiring full European network coverage by contracting Europart Denmark and Eurotyre Belgium for the distributorship rights for the sale of Ultra-Sea".
In January 2017, DSV Road issued a gigantic order of 3000 new trailers for 2017-2018, to Schmitz Cargobull. DSV requested Ultra-Seal in addition to the standard factory trailer specifications at Schmitz Cargobull. All 3000 new trailers that will leave the Schmitz Cargobull premises in the next two years will be equipped with Ultra-Seal-treated Westlake tyres, since Westlake has given its official approval to use Ultra-Seal in its tyre brand.
Meanwhile Kögel has also started ordering the Ultra-Seal products to serve its customers' needs. ICTS and Amco Logistics, amongst others, are requesting that Kögel equip their new vehicles with Ultra-Seal-treated tyres. Amco Logistics is one of the first English customers that started using Ultra-Seal. With 180 employees and facilities in Newbury, Felixstowe and headquarters in Dervy, Amco Logistics focuses on transport for predominantly automotive, rail and exhibitions throughout Europe.
Europart  and Eurotyre become distributors
Ultra-Seal has come to an agreement with Europart Denmark for the resale of Ultra-Seal to end-users. With 75 employees, Europart Denmark is the largest parts and spare parts dealer of Denmark, with its Danish headquarters in Kolding.
The Belgian tyre specialist group Eurotyre will start offering Ultra-Seal to its customers throughout its network in Belgium and in the south of Holland. The international group of independent tyre service centres offers tyres for every vehicle and provides numerous services for breakdown, maintenance, repair and professional advice. The entire Eurotyre organisation consists of 69 tyre centres throughout Belgium and the Netherlands, and completes its truck network with 40 regular tyre centres specialised in tourism vehicles.
Together with Trans UK Equipment Management Limited, distributor for Ultra-Seal and Kögel, both companies will be present at the largest transport fair of the United Kingdom, the CV Show in Birmingham. The CV Show will take place from 25 to 27 April 2017, and Ultra-Seal can be found at stand 3F102.