Falken Tyres nominated for International Motor Film Award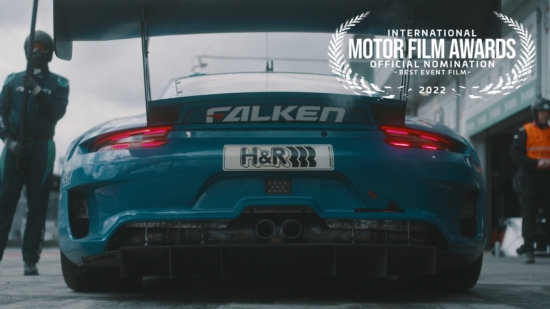 Falken has been nominated for an International Motor Film Award in the Best Event Film category for its Nürburgring 24 hour race feature, 'A Declaration of Love'. The brand previously won the prize in 2021 with its short film 'Whatever Comes Our Way'. Production company Motionctrl, Falken's long-term video collaborator shot the nominated film on location.
The new film focuses on the return of fans to the Nürburgring after the coronavirus pandemic. After two long years without spectators, fans were back in the Eifel at the end of May and in record numbers: 230,000 spectators lined the track celebrating their return to the race.
This year's line-up of nominees at the International Motor Film Awards includes the most recent James Bond movie 'No Time To Die', 'The Batman', and Michael Bay's 'Ambulance' in the major Best Drama Feature category. The awards ceremony will take place on 21 September 2022, in London.
"It is a great honour to be nominated again in the Best Event Film category the following year. Thank you to Falken Tyre Europe for giving me and us the freedom to produce such films with which we can compete on an international stage," says Tobias Kahler, director and CEO of Motionctrl Filmproduktion.
"This is the tenth film we have shot with the Motionctrl team already and it could be the second with which we claim a win at the International Motor Film Awards," adds Dennis Wilstermann, responsible for marketing at Falken Tyre Europe. "Good luck to all the entrants!"