Bridgestone: 20% of OE deals EV tyres by 2024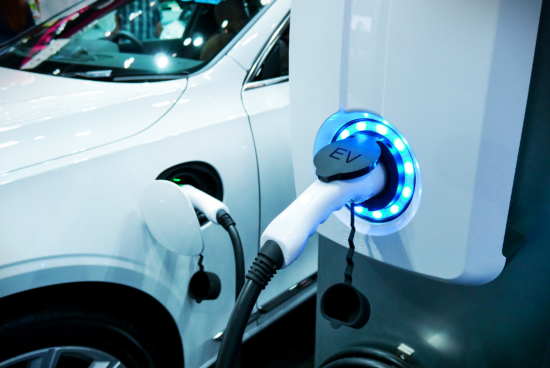 Leading tyre manufacturer's approach to electric vehicles signals changes to business resulting from car parc electrification
The past two years have given plenty of reason to be optimistic about the speed of the electrification of the car parc. In the UK plug-in electric vehicle sales have grown market share quickly, rising to 18.5 per cent of new car registrations in the UK in 2021, according to figures from the Society of Motor Manufacturers and Traders. Add in hybrids, and this figure was over a quarter (27.5 per cent) last year.
The new car market has faced severe headwinds with component shortages and other effects of the pandemic, leading to only one percent growth compared to the year of the most severe pandemic restrictions in 2020. Meanwhile EVs have benefitted from favourable consumer perception and government-backed schemes, leading to growth where other segments have faltered. With schemes due to expire and bottlenecking in the rollout of chargepoints, there could be more turbulence for new EV sales coming, yet current projections show that confidence in the EV segment is relatively high.
Tyre manufacturers are preparing for this by ensuring they have a range to suit the segment's heavier, torquier models and consumer demand for low noise and rolling resistance – Continental's latest tyre for the touring segment is one example of this. The most immediate EV tyre growth will be felt in the original equipment segment, and suppliers such as the Big Four tyre manufacturers are busy securing deals on the latest models – see recent issues of T&A or Tyrepress.com for more details.
Bridgestone tells Tyres & Accessories that it has been developing fitments engineered for EVs from both "innovative newcomers in electric mobility and the world's leading EV manufacturers." It says tyres supplied as OE on EVs represent 11 per cent of its EMIA region's total original equipment (OE) line-up for passenger cars. Having risen from just 4 per cent in 2019, the tyre manufacturer expects this figure to surpass 20 per cent in 2024.
In 2021, Bridgestone says it supplied half of the top 10 EV manufacturers globally, while 50 per cent of the top 10 most sold EVs in Europe are fitted with bespoke Bridgestone tyres as original equipment. Bridgestone EMIA adds that it currently commits more than 30 per cent of its tyre development resources to the creation of OE fitments for EVs. It adds that this forms "part of its commitment to help shape a sustainable future of mobility."
Innovating technologies
Bridgestone says it is developing technologies particularly suited to this segment via its OE partnerships, prioritising characteristics like low rolling resistance, which contributes to more efficient battery usage and range maximalisation. Such sustainable motoring technologies include ologic to enhance battery range; Techsyn to achieve better wear efficiency and reduced rolling resistance while cutting raw material consumption; B-Silent to minimise tyre noise; and Enliten Technology, which cuts rolling resistance by "up to 30 per cent", and weight by "up to 20 per cent", according to Bridgestone.
In 2021, six per cent of Bridgestone EMIA OE fitments applied Enliten, and the manufacturer expects to reach double-digits in 2022. Within its OEM partnerships, Bridgestone says it is also developing High Load (HL) tyres to carry the increased weight of powerful electric and hybrid vehicles. It will highlight these developments with a new EV marking on OE tyres, indicating that the tyres have undergone a rigorous testing process, receiving OEM approval, and support EVs' requirements, reassuring EV motorists the tyres address range, control and tyre life demands.
Bridgestone's current OE supply partnerships include hybrid and electric vehicles such as the Mercedes EQA and EQB, BMW i3, Fiat 500 EV, Nissan LEAF, Volkswagen's all-electric ID.3 and ID.4, and many more. Its latest EV OE deals are the Audi Q4 e-tron and the Seat Cupra Born. It is also working with innovators in the sector, such as Lightyear and Fisker.
Emilio Tiberio, COO & CTO of Bridgestone EMIA, said: "Through a fully integrated approach, we're investing to make electric mobility more efficient and accessible to drivers and fleets. This is seeing us pioneer premium tyres and tyre technologies for EVs, dedicated fleet and mobility solutions, as well as partner with leading EV manufacturers and developing an EV-ready retail and service network. Building on the progress we've already made, we're determined to help our partners accelerate their journeys into electrification and achieve the sustainability ambitions we collectively hold."