Michelin and Go-Ahead extend tyre partnership in line with sustainability goals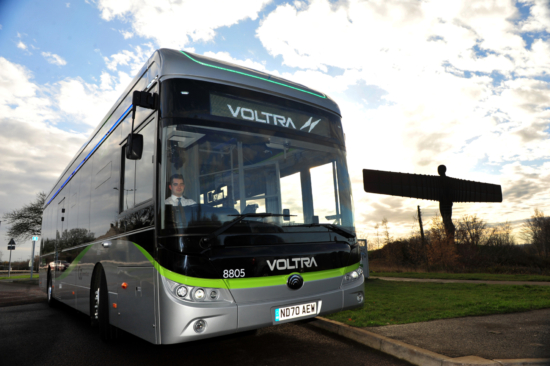 Go-Ahead has extended its long working relationship with Michelin, committing to a further three-year Effitires contract with the tyre manufacturer's Services & Solutions division. The contract covers 99 per cent of Go-Ahead's UK 6,000-strong bus fleet and increasingly caters for electric buses.
As part of the new agreement Michelin will produce annual reports on how the managed tyre policy is helping Go-Ahead meet key sustainability criteria, including a reduction in raw material usage, waste and CO2 emissions.
Jim Collins, Group Chief Engineer, Go-Ahead, commented: "There was really no reason to look elsewhere. During our long and successful relationship with Michelin, the service has always been to the high level we would expect, and the product is excellent.
"Over the past few years, our business has done a lot of work on decarbonisation, with a clear plan for the group as a whole and Michelin has always played a part in that. The two companies' environmental credentials are very much aligned and that's hugely important to us."
The deal covers roughly 99 per cent of Go-Ahead's expanding 6,000-strong bus fleet, operating from more than 50 depots around the country, with the Effitires contract offering a combination of outsourced tyre procurement, management solutions and a predictable tyre budget linked to fleet activity. Michelin will fit predominantly urban bus tyres across the fleet, including the new X InCity EV Z – Michelin's first range of bus tyres specifically designed for electric vehicles (EVs).
"We currently have nearly 300 EVs across the group – with the majority working in London – but we expect that to increase quite dramatically over the next few years," adds Collins. "We have a strategy to have a zero-emission fleet by 2035 and electric and hydrogen vehicles are obviously going to play a prominent part in that, so to have a tyre designed specifically for EVs is hugely beneficial."