Continental recalls 67,128 tyres across Europe, including 477 in the UK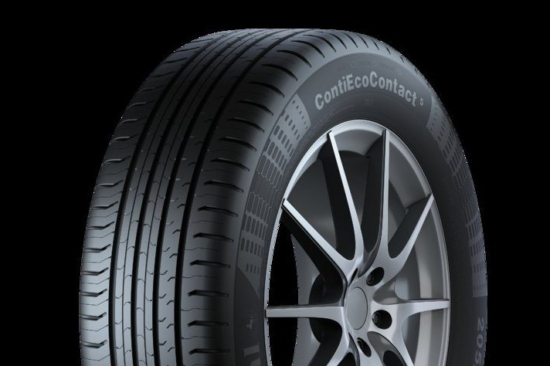 Continental today announced a voluntary tyre replacement program for 67,128 ContiEcoContact 5 tyres in size 235/55 R 17 103 H XL across Europe. However, the number of tyres being voluntarily recalled in the UK is far lower, with just 477 ContiEcoContact 5 tyres sold in the UK replacement market covered by the announcement. The reason for the recall? "In rare cases, if the affected tyres are used over a longer or repeated period of time, with heavy loading or possible overloading, a sudden loss of air may occur."
No problematic tyres have been found in the UK, but across Europe Continental has reported three cases where there was a sudden loss of pressure, which in one case led to "slight damage to property". No personal injuries have been reported.
Continental's market monitoring has shown that the problem "only occurs with tyres fitted on a VW Caravelle or VW Multivan". They haven't "identified comparable fault patterns" with the relevant tyres on any other vehicles. ContiEcoContact 5 tyres have been fitted as original equipment on the vehicles concerned and also sold into the replacement business.
The recall and exchange programme is free of charge for customers. Drivers who have these tyres fitted as original equipment on their vehicles will be informed directly by the vehicle manufacturer.
The tyres in question are: ContiEcoContact 5 in size 235/55 R 17 103 H XL, with DOT serial numbers: CN 7AD72Y 4015 until 0221.
In the UK, Continental began notifying the DVSA on 25 November 2021 and reports that it is in contact with the vehicle manufacturer and tyre retailers to organise and implement this voluntary exchange.