Merityre celebrates hat trick of tyre industry award wins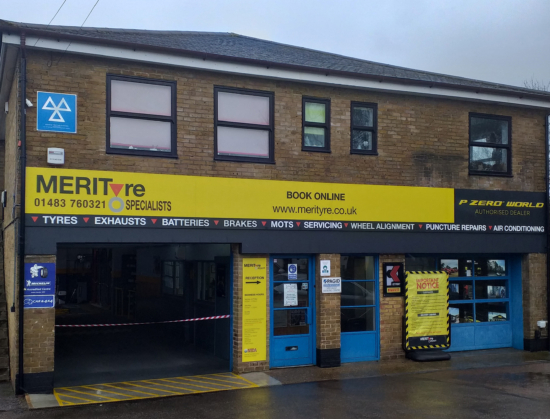 Merityre is celebrating a hat trick of industry award wins this year, which honoured the tyre retailer for its service and retail excellence. The company, which has over 20 branches across the south of England, Merityre picked up two gongs at the National Tyre Distributors Association (NTDA) Tyre Industry Awards including the Medium Tyre Retailer of the Year and overall Tyre Retailer of the Year awards.
The company is also celebrating a third win this autumn, having had its Woking branch given Pirelli Performance Centre status. Indeed the Woking branch achieved the platinum award, which means it offers "unrivalled levels of expertise when it comes to recommending, fitting and balancing high performance tyres".
Merityre director Dene Arnold said they were thrilled with the wins and that the achievements showed the hard work of all their staff over the past 18 months:
"To win three accolades in just a short space of time, really is an incredible achievement for everyone who works for Merityre and we are so proud to be able to share this excellent news with the company.
"The NTDA awards are very important industry-wide so when our name was announced not just once, but twice, there was a huge cheer around the room. Not only was it great to be there on the night, but also to be able to celebrate the two awards and meet all our industry peers after what has been a very long time since the start of the pandemic. So we want to make sure we say thank you to every single member of staff who played such a part in this success, being recognised by our industry as well as our customers".
Manager Dave Southern of the Woking centre added: "There are tough standards to achieve to be recognised as a Pirelli Performance Centre and one that the whole team worked incredibly hard to achieve…It looks like our hard work paid off as the report following our inspection is glowing and we honestly couldn't be prouder knowing we can offer such an elite service to our customers. So, thank you to each and every one for making this happen."