Goodyear retains UK police fleet tyre contract for four additional years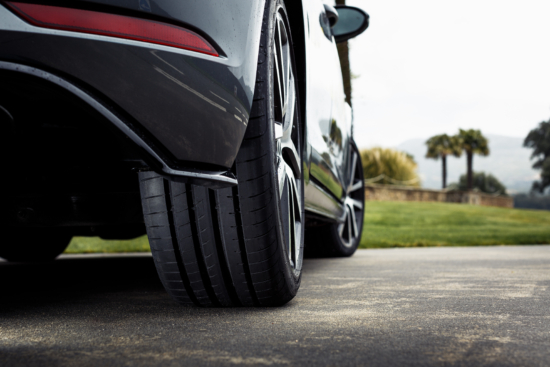 Goodyear is continuing its 25-year partnership with the UK Police Force by retaining the relevant tyre supply part of the Crown Commercial Service framework. This means Goodyear will "supply, service and maintain the government-operated fleet for an additional four years." The Police tyre supply contract makes up a significant part of the overall Crown Commercial Services tyre supply framework which normally runs for four years at a time, but the last deal ran for five due to the pandemic and expired on 10 October 2021.
The UK Crown Commercial Service confirmed the sole supply and fitment of Goodyear tyres to the entire UK Police Force, as well as the provision of tyres for non-police government services, including cars, trucks and motorcycles. The Police tyre supply contract is arguably the biggest fleet tyre supply deal in the country due to both its scale and to the value of the products its covers as well as the relative brand loyalty of those served.
As far as products are concerned, Goodyear reports that this means that UK Police Forces will be supplied with "a wide range of high-performance tyres and fitting products from across the Goodyear portfolio". Judging by the photos supplied by Goodyear, "a wide range of high-performance tyres" includes its Efficient Grip Performance 2 range. The UK Police Forces will also get support from HiQ Fleet Services, which delivers tyre fitment and maintenance to keep police vehicles on the road.
David Morris, Head of Fleet for Goodyear, said: "Winning and retaining this contract means that Goodyear has held the position as sole supplier to the police for over 25 consecutive years. Being trusted to keep our blue-light services on the road is testament to our products and the first-rate service provided by the HiQ network. We are thrilled to retain this prestigious contract and partnership with the Crown Commercial Service."
National Account Manager at Goodyear, Sarah Martin, added: "We believe that the key strengths of Goodyear have enabled us to retain this contract, such as our strong, innovative and award-winning product portfolio, dedicated account management, and the high priority our HiQ Fleet Service network places on this important contract."
The Crown Commercial Services tyre supply framework has historically been split into two lots – the tyre supply lot (historically controlled by Goodyear) and the tyre servicing lot (largely associated with Michelin and subsequently sub-let to Tructyre). There is considerably more detail to the contract, but in practice this means that Goodyear supplies the national Police forces and Michelin supplies the Ambulances.