Goodyear commands 75% share of West Midlands Police tyre fleet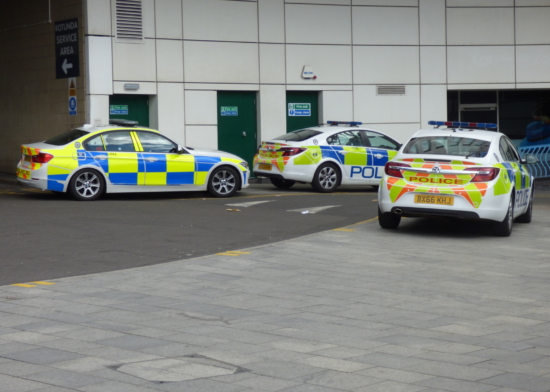 During the last few months Tyres & Accessories has analysed the tyre choices of the UK's largest Police fleets. Having begun with an introductory investigation into Police tyre supply as part of the June 2020 magazine, our July edition took a closer look at which tyres the Metropolitan Police fleet chooses. Throughout the series we have found a number of consistent trends. Firstly, despite the tyre supply business being contracted to Goodyear and Michelin (via ATS Euromaster), the Police fleets are actually surprisingly open to competing tyre brands. And secondly, tyre consumption habits vary significantly between Police forces. This month's analysis follows up on the latter point analysing the Police tyre-buying habits in our two largest cities by comparing what we have learnt about London's Metropolitan Constabulary with the tyre choices of West Midlands Police.
Totalling 6,495 officers in 2019, West Midlands Police is actually the fourth largest force in the UK. However, when you consider that UK's second and third largest forces represent the entire countries of Scotland and Northern Ireland respectively, its not that surprising that England's second-city lies in fourth.
Looking at the tyre consumption preferences in the West Midlands (see below chart), the region's preference for Goodyear is immediately apparent. During 2019, 75 per cent of the roughly 3000 tyres bought by the West Midlands Police bore the wingfoot logo. In light of Crown Commercial contract governing UK Police tyre purchasing, which Goodyear won last time it came up for renewal, such a preference for Goodyear might not seem surprisingly. However, it is remarkable for two reasons. Firstly, the extent of the Goodyear brand's dominance in the region. And secondly, because – at 75 per cent – Goodyear's share in and around Birmingham is actually 50 per cent higher than it is in London where just 57 per cent Police tyres are Goodyear-branded.
A high volume, premium, UHP tyre fleet
Not only does Goodyear control a large percentage in terms of volume, the West Midlands fleet is clearly a high value opportunity as well. Breaking down the 2019 tyre consumption data by diameter reveals that more than a third (33.27 per cent) of tyres are 17-inches or above, with the largest tyres being fitted to 20-inch rims. Split the data by speed-rating and you can see that 40 per cent are V- to Y-rated tyres. Indeed, nearly 9 per cent are accredited for Y-rated speeds. Taken together, this means the West Midlands Police fleet must be described as a particularly high-performance tyre customer.
Furthermore, West Midlands Police sources told Tyres & Accessories that "All tyres must be either homologated by vehicle manufacturer and/or supplied by a contracted supplier. In general, no budget tyres are used." Add in the fact that tyres are routinely changed at 3mm and must be changed by 2mm and this large, high-performing, premium-orientated fleet must be a treasured possession for its main supplier Goodyear.
However, while West Midlands Police states a premium-only tyre selection policy, the same trends towards brand openness we have observed around the UK can also be seen here. Specifically, a closer look at the brand share breakdown reveals that – beyond Goodyear – this particularly fleet is even more open to different brands than London's Metropolitan Police fleet.
Firstly, Dunlop commands a significantly greater share in and around Birmingham (just under 9 per cent) than it does in London (1.5 per cent). Secondly, roughly 50 per cent more different brands were identifiable in the Black Country data than in London. Thirdly, in practice the apparently premium–only contains small amounts of Westlake as well as GTRadial, which occupied just under 1 per cent market share in 2019.
Overall, the West Midlands fleet is a premium, high-performance, Goodyear-dominated fleet. Dunlop also does well. Both are likely to be due to the local connection both brands have – which raises an interesting marketing point of its own. However, at the same time the West Midlands fleet also reflects national trends of brand flexibility – something that comes at the expense of market share held by competing premium brands elsewhere