The road to recovery – MOT spikes, diagnostics and all-season tyres in context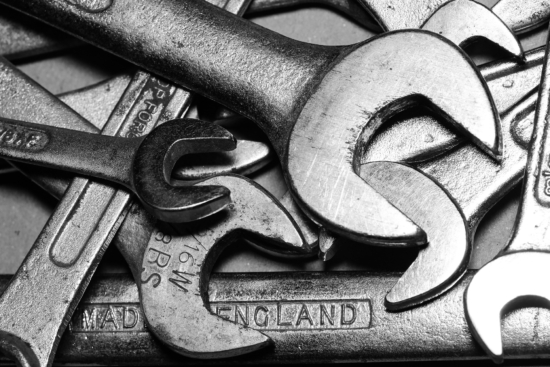 With the UK and many other European countries having experienced three months of lockdown, most sources are predicting full-year 2020 car tyre sales declines of around 25 per cent. The most optimistic appear to be suggesting 10 per cent drop, but how likely is a 90 per cent recovery by the end of the year? The good news is that there are reasons to suggest the post-lockdown tyre market is on the road to recovery.
Firstly, after lockdown tyre retailers began reporting signs of pent-up demand. At the same time, as distancing guidelines have eased more people have been a) returning to work and b) shunning public transport in favour of driving. The latter trend is said to be most pronounced in London and the South East where commuters have generally been more reliant on rail links for the daily commute. With such transport either ruled out or out of favour with a wary public, and with South East rail commuters needing to travel further to get to work, it adds up to more miles driven overall.
(On the subject of regional variations, this month's UK section contains the latest in our ongoing analysis of public service fleet tyre demand. Comparing Police tyre choices across the two largest cities in England, the data shows both deviations from policy fitment and as much as 50 per cent market share differences between London and Birmingham-based fleets).
MOTs set to spike in October
Back to the reasons for optimism in a too-often bleak-looking market context, trends towards increased road commuting have been partnered by the government's decision to end the MOT extension that has undoubtedly had the effect of reducing garage footfall since lockdown. This month Tyres & Accessories published an exclusive analysis of DVSA data that shows just how important MOTs are on direct and indirect tyre sales, not to mention additional parts business in normal circumstances. However, in light of the extremely unusual events of the past seven months, the MOT arguably plays an even more significant role in market recovery.
At the time of going to press, garages are anecdotally reporting an initial post-lockdown spike, which is expected to peak in the early part of August in response to the official end of the MOT extension. However, this is almost certainly going to be followed by a second spike in the Autumn when those that qualified for the original MOT extension find that they need a DVSA-approved test to keep their vehicle on the road. Halfords Autocentres, for example, estimates 85 per cent extra demand for MoTs in October.
Indeed, Andy Randall, managing director of Halfords Autocentres commented: "MOT testing was paused during the pandemic but from Saturday 1 August compulsory MoT testing resumes in England, Wales and Scotland…We're urging drivers to beat the rush and book their vehicles in this summer. October and the winter months, are going to be much busier than normal when motorists will be joining millions of others who have held off getting their MoT done. The MoT test remains the best way to ensure vehicles are safe to drive."
According to Halfords, an additional 1.7 million drivers will try to book their MOT in October on top of the normal demand of about two million vehicles, leading to the aforementioned expected 85 per cent increase in drivers trying to book. In light of the clear trend towards all-season tyre fitment in recent years, you can't help by wonder if an Autumn second MOT spike would further support take-up of seasonal tyre products.
At the same time there is evidence that motorists are delaying maintenance and even driving without MOTs. The most common reason for doing so was that 64 per cent had forgotten, while 33 per cent couldn't afford to take the MoT. 26 per cent feared their car would fail its test. And in order to perform such work, the role of diagnostics equipment cannot be overlooked.
So far, while third-party data confirms that consumers are particularly anxious about their ability to spend money on their cars at the moment, there is less evidence that this is leading to a particular strong desegmentation trend in the tyre sector. Rather, as one tyre manufacturer recently told me recently, currently circumstances could bode well for so-called mid-range and group brands that have been recently under pressure from growth in premium and budget tyre purchasing. For that to be the case, brand strength remains an important influence.