ATD releases inaugural ESG report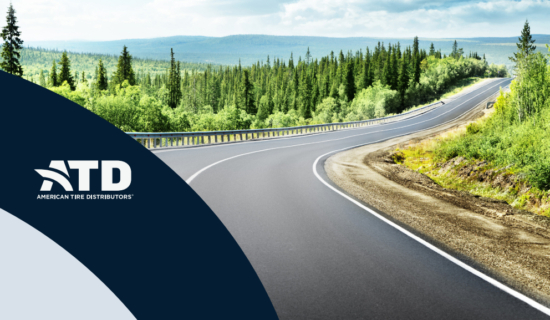 American Tire Distributors (ATD), the largest replacement tyre distributor in North America, has published its first Environmental, Social, Governance (ESG) report. With its release, ATD commits to "identify opportunities and invest in solutions that are designed to improve its holistic community impact while delivering unmatched customer service to the entire replacement tyre ecosystem."
The wholesaler views itself as a "critical connector between manufacturers and retailers" and is thus encouraging others in the industry to embrace ESG. "Historically, the tyre replacement industry has lagged other sectors in taking responsibility for its community impact," comments ATD, adding that it is changing that by "assertively leading the industry toward a better, more sustainable future."
"Our corporate vision is to help our customers thrive and drive into the future, with a stated purpose to be the most connected and insightful automotive solutions provider" says Stuart Schuette, ATD president and chief executive officer. "We consider ESG to be a key factor driving business resilience, and as a leader in the industry and tire replacement ecosystem, we serve as a critical and expeditious link between manufacturers and customers of all types."
ATD's ESG effort began in 2017 with the creation of its Sustainability Committee, which consulted with Sustainalytics to assess ATD's ESG standing. In its first report on the Company, Sustainalytics gave ATD a low-risk rating, ranking the Company 140 out of almost 13,000 companies and fourth among 36 retailing distribution companies studied in 2020.
Aftermarket industry milestone
"The release of our first ESG report is an important milestone not only for ATD, but also for the broader automotive aftermarket industry. The overarching goal of our sustainability initiatives is providing superior service while lowering our carbon footprint. By launching services for our retail and manufacturing partners that eliminate the need for inefficient transportation methods while reducing GHG impacts, we're setting the industry standard and ultimately helping drive improved results across our industry," says Schuette. "We are early in our sustainability goals, but by aiming for these ambitious targets, we expect to be well on our way to realising sustainability in every sense of the word.
"Our aim is to ensure we thrive amidst change, revolutionise our ecosystem, and remain a high-performance company constantly steering toward success," Schutte concludes.
Read ATG's ESG report here