New TechMan website reflects Garage Management System development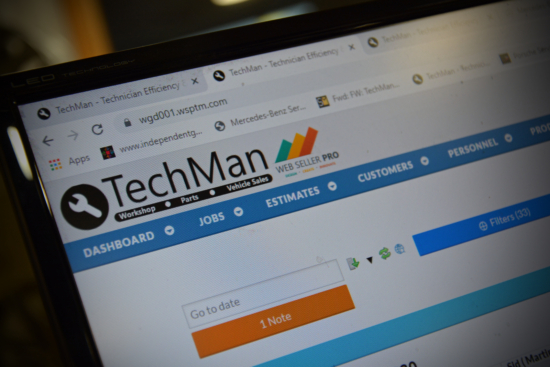 Garage Management System, TechMan has launched a new website. The company says the new site represents its growing list of features developed to improve day-to-day tasks in a busy garage environment. The firm has invested in new head office premises and additional staff appointments in addition to the ongoing development of the Garage Management System. In the past 18 months, more garages have been using Techman's software to enable increased digitalisation of their businesses, prompted by pandemic operating conditions.
Micky Wykes, customer success and implementation specialist at TechMan said: "TechMan incorporates many features that help to streamline business processes, encourage accountability and provide detailed insights into workshop performance – everything that's needed to make a garage business flourish.
"The new website clearly demonstrates these benefits for workshops keen to dramatically transform their workshop through our proven garage management methods."
Recently added features to the TechMan Garage Management System include Service Assist, MOT Data Refresh, Haynes Pro and Euro Car Parts integrations. These and other features are outlined in detail on the new website. The system can be tailored for the specific needs of individual businesses, with prices starting at £63 (plus VAT) per month.
TechMan's Leo Freebairn added: "It's been a busy year here at TechMan with significant investments made to the Garage Management System and also to the infrastructure behind it. We're ensuring that workshops using our system have the very latest tools they need to boost workshop efficiency, improve customer service and ultimately grow business."
Following the new website, Techman added that new UK partnership announcements to further boost the digitalisation of UK workshops will be made in the coming weeks.