Lockdown prompts surge in workshops switching to online garage management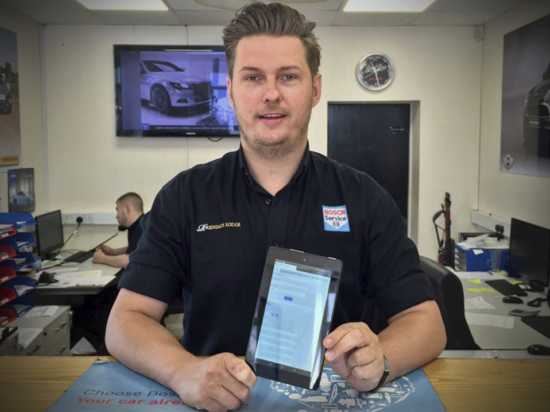 Independent garages across the UK are valuing the benefits of a web-based Garage Management System more than ever before, say workshop management specialists TechMan. Remote access to business data from any device, has long been enjoyed by workshops using TechMan but never has productivity been more essential for busy garages than during the ongoing pandemic.
Leo Freebairn of TechMan said: "Garage software that sits on a desktop PC is increasingly seen as prohibitive, which is exactly the opposite of why workshops use management systems in the first place, so it's of no surprise that more and more are now seeking a web-based alternative.
"We've seen a huge increase in enquiries from garages that require remote access to their Garage Management System, bringing their business in line with the new working lifestyle that has evolved during the COVID-19 pandemic."
Flexibility, cost and time-savings are some of the most commonly cited requirements currently influencing workshop owners to seek out a better solution.
With TechMan, owners and their employees can access data, programs and anything else stored on the system from any location with an internet connection.
It means technicians can communicate with the system using a tablet while managers and owners can monitor operations effectively and even remotely, when needed.
Meanwhile, time-consuming admin tasks such as job card creation, card payments and MOT and service reminders are taken care of automatically.
Freebairn added: "Having worked so hard to ensure they're compliant to ever-changing COVID restrictions and dealt with a surge of work on the back of the recent spike in MOT demand, garage owners are continuing to battle through the pandemic, so it makes sense to use all of the tools available to help make life that bit easier."