BMW chooses Continental tyres for 4 Series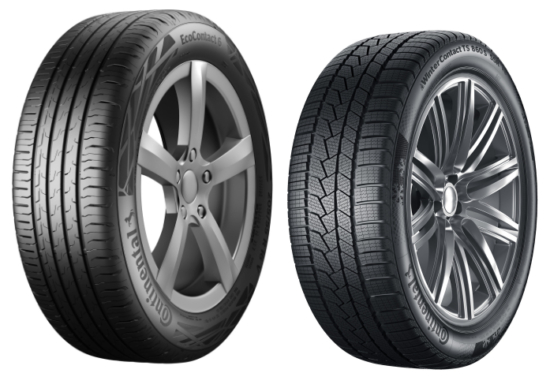 Continental tyres will provide the point of contact between road and car for BMW 4 Series models around the world thanks to the car maker's approval of summer and winter products for global markets. It will fit the Continental EcoContact 6 in 17- and 18-inch sizes and has homologated the WinterContact TS 860 S for colder conditions. All tyres bear the XL increased load capacity marking.
While Continental comments that it specifically developed the EcoContact 6 for low fuel consumption and high mileage, it points out that in addition to low fuel consumption and high mileage, the tyre offers short braking distances, reliable grip and very good cornering stability even at high speeds.
According to the tyre maker, the WinterContact TS 860 S combines snow performance and high safety reserves with steering precision. The winter tyres it is supplying to BMW are self-supporting run-flat tyres. "In case of tyre puncture, the reinforced sidewall prevents the side of the tyre from becoming trapped between the road and the rim, thus preventing it from slipping off. This means that drivers with a damaged tyre can still drive 80 kilometres to the nearest workshop," says Dr Holger Lange, who is responsible for tyre development for Continental's original equipment business.
Globally approved products & sizes for the new BMW 4 series:
EcoContact 6, 225/45 R 18 95Y XL (except USA)
EcoContact 6, 225/50 R 17 98Y XL
WinterContact TS 860 S, 225/45 R18 95H XL (SSR)
WinterContact TS 860 S, 225/45 R18 95V XL (SSR)
WinterContact TS 860 S, 255/40 R18 99V XL (SSR)
WinterContact TS 860 S, 225/40 R19 93H XL (SSR)
WinterContact TS 860 S, 255/35 R19 96H XL (SSR)