Continental's award-winning sixth generation car tyres suit range of applications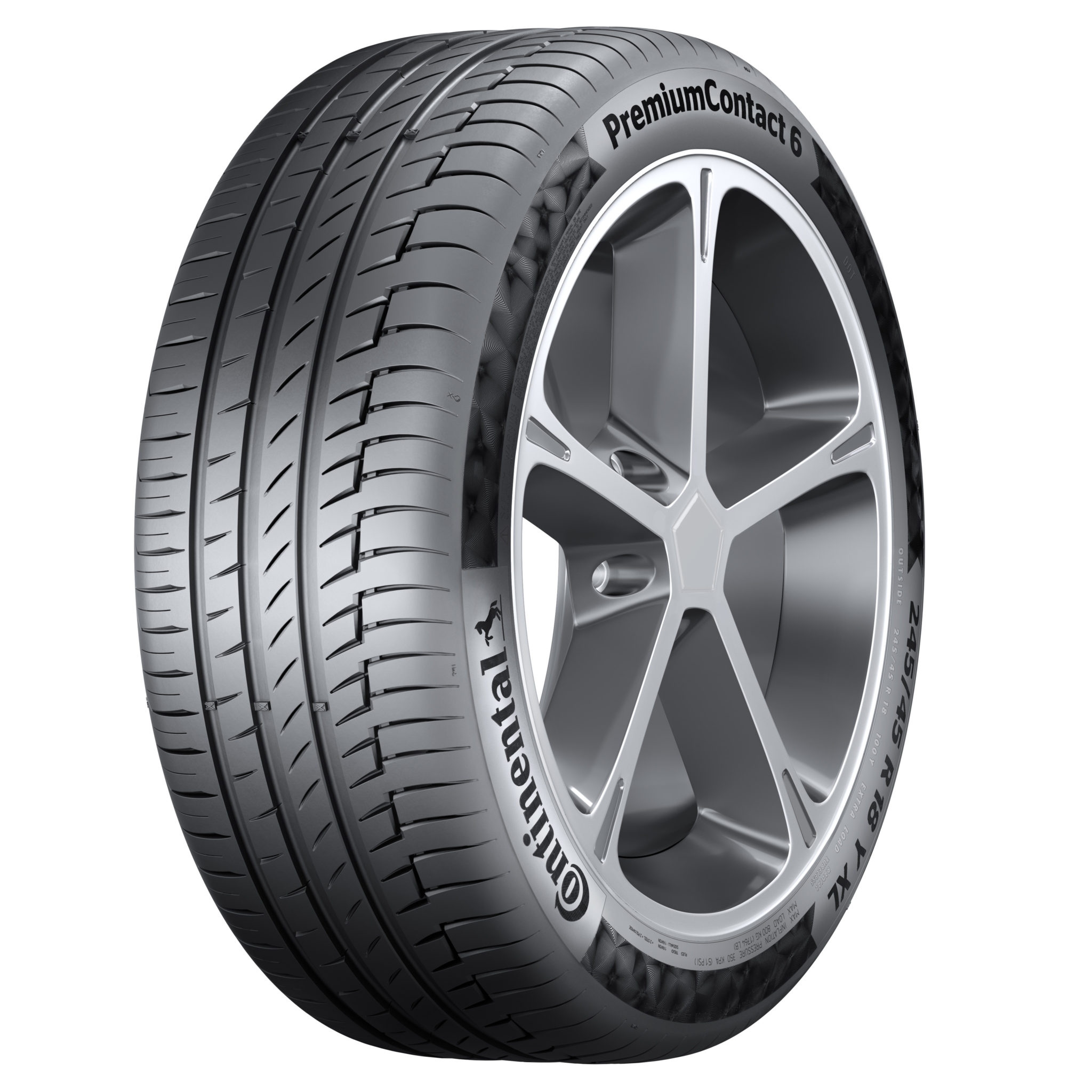 Continental's sixth-generation range of award-winning car tyres provide grip and safety across a broad range of road car applications.
The PremiumContact 6, bridges the gap between a comfortable and sporty tyre. Like its predecessors, the ContiSportContact 5 and ContiPremiumContact 5, the PremiumContact 6 offers top-class braking performance, particularly on wet roads. Conti's compounding experts' asynthetic amorphous silica compound delivers short braking distances on wet roads, while also delivering a 15 per cent improvement in mileage compared to its predecessor, the manufacturer states. At the same time, interior and exterior tyre/road noise is down by as much as ten per cent. The tyre also adopted the shoulder design of the high-tech SportContact 6 tyre and combined it with asymmetrical tread rib geometry. This "advanced macro-block design" employs long shoulder blocks that support one another, providing additional grip.
Conti's SportContact 6, with its micro flexibility compound, is designed to provide optimal grip for better acceleration and shorter braking distances at high and low temperatures, and in wet or dry conditions. The improved tread pattern increases steering precision and support for lateral forces during cornering, while Conti's Macro Block Design also increases safety in manoeuvres. Stiff centre ribs and asymmetric concave longitudinal grooves greatly support overall stability.
With the EcoContact 6, Continental launched a high technology summer tyre to deliver substantial improvements in rolling resistance, mileage, steering precision and braking distances. Compared to its predecessor, the EcoContact 6 offers 20 per cent higher mileage, 15 per cent lower rolling resistance, more precise handling. and shorter braking distances on both wet and dry roads, Conti states. The manufacturer has received European OEM approval for the fitment of the EcoContact 6 on compact to mid-range models, with the summer tyre meeting stringent safety, precision handling, high mileage, and low fuel consumption requirements.