Bala Town drive forward with Davanti Tyres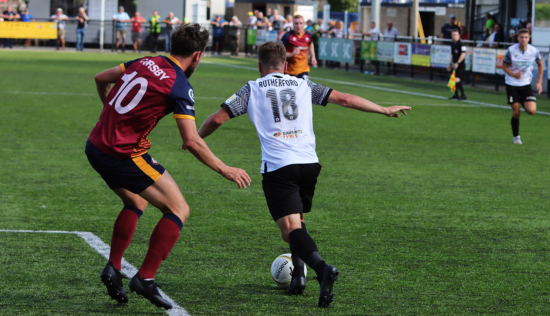 Davanti Tyres has become back-of-shirt sponsor of JD Cymru Premier side Bala Town. Bala have enjoyed two decades of success to reach the pinnacle of Welsh football. It hopes the new partnership can help the club build on this summer's foray into the UEFA European Conference League. Davanti said North Wales independent tyre retailers have "strongly supported the brand" since its 2015 launch, adding that the region has been "a cornerstone" as it expanded its network across the UK and into more than 70 countries. The sponsorship shows how Davanti is investing in raising its brand profile with Bala Town to actively support local retailers through its Make It Happen partnership programme. The brand, headquartered in the North-West of England is also the official tyre partner of Everton FC.
Sean Maddocks, Davanti sales director for the UK and Ireland, said: "Bala Town is a respected name in Welsh football. They've spent more than a decade in the top flight and since winning the Welsh Cup have consistently qualified for European football.
"Davanti Tyres is proud to partner with the Lakesiders as they continue to build their legacy."
Bala Town chief executive Nigel Aykroyd said: "Bala are very proud to welcome Davanti tyres as one of our main club sponsors. "This is a significant sponsorship for us and we are delighted that an international company with such a huge reputation in the automotive marketplace has been attracted to our club.
"We welcome the opportunity to promote the Davanti Tyres brand through a successful partnership both on and off the pitch and hope that the sponsorship will further enable the Lakesiders to continue our growth and development across the whole spectrum of football related activities at Maes Tegid Stadium.
"Croeso I'r Bala, Davanti Tyres!"